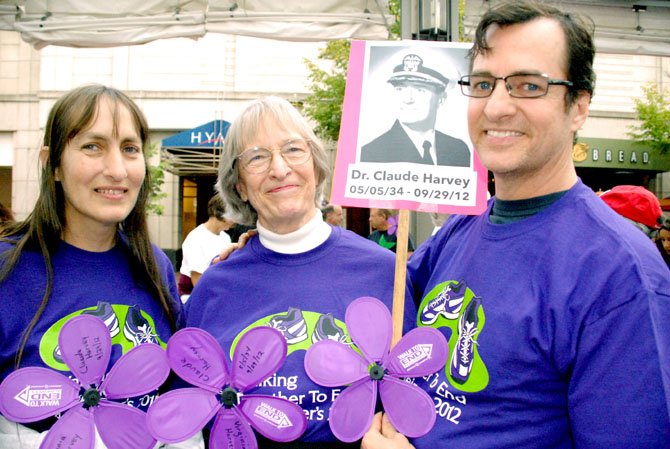 Kim Woods, Sharon Harvey and Mike Harvey participated in Sunday's Walk to End Alzheimer's in memory of Claude Harvey, who was diagnosed with Alzheimer's 13 years ago and died as a result of it on Saturday.
Stories this photo appears in:

More than 1,200 sign up for Reston walk.
As participants gathered at the pavilion at Reston Town Center Sunday in preparation for the Alzheimer's Association Walk to End Alzheimer's, dark clouds began to roll in and many of those present looked skyward.