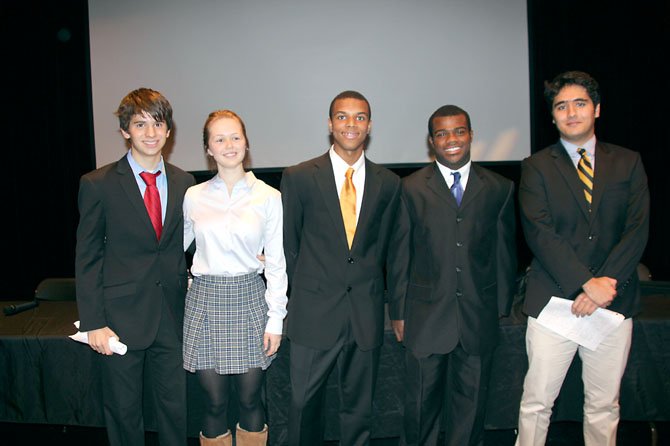 The candidates and moderator, from left: Teddy Sullivan '15 as Mitt Romney; Sioned Vaughan '14 as Jill Stein (Green Party); Zach Wood '14, moderator; JD Dyer '13 as Barack Obama; Arman Salmasi '15 as Gary Johnson (Libertarian Party).
Stories this photo appears in:

Students depict different political perspectives.
Students and staff at the Bullis School voted on Tuesday, Nov. 6 for the presidential candidate of their choice.