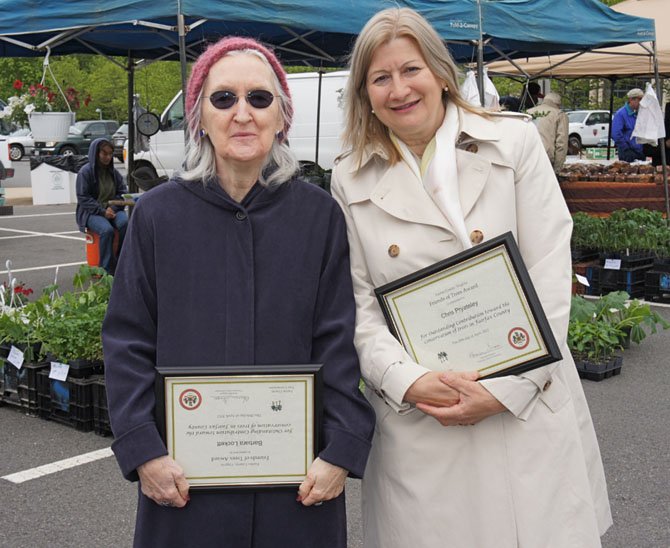 Award Winners - Master Gardeners Barbara Lockett and Chris Pryately clutch their well-earned awards. 5 years ago they started a project in their community of Wessynton near Mt. Vernon to save the surrounding forest from invasive non-native plants. Not only were they wildly successful, but in the process they discovered a rare magnolia bog.
Stories this photo appears in:

Clean Fairfax Council hosts 2012 celebration.
A fundamental part of the mission of the Clean Fairfax Council is to "encourage environmental stewardship and urban sustainability" in Fairfax County, working in partnership with numerous governmental agencies and volunteer groups. As the organizers of the Fairfax County Earth Day/Arbor Day celebration for more than 10 years, the Council insured that the 2012 event, held on Saturday, April 28 at the Fairfax County Government Center was loaded with educational workshops, demonstrations, exhibits, food and fun.