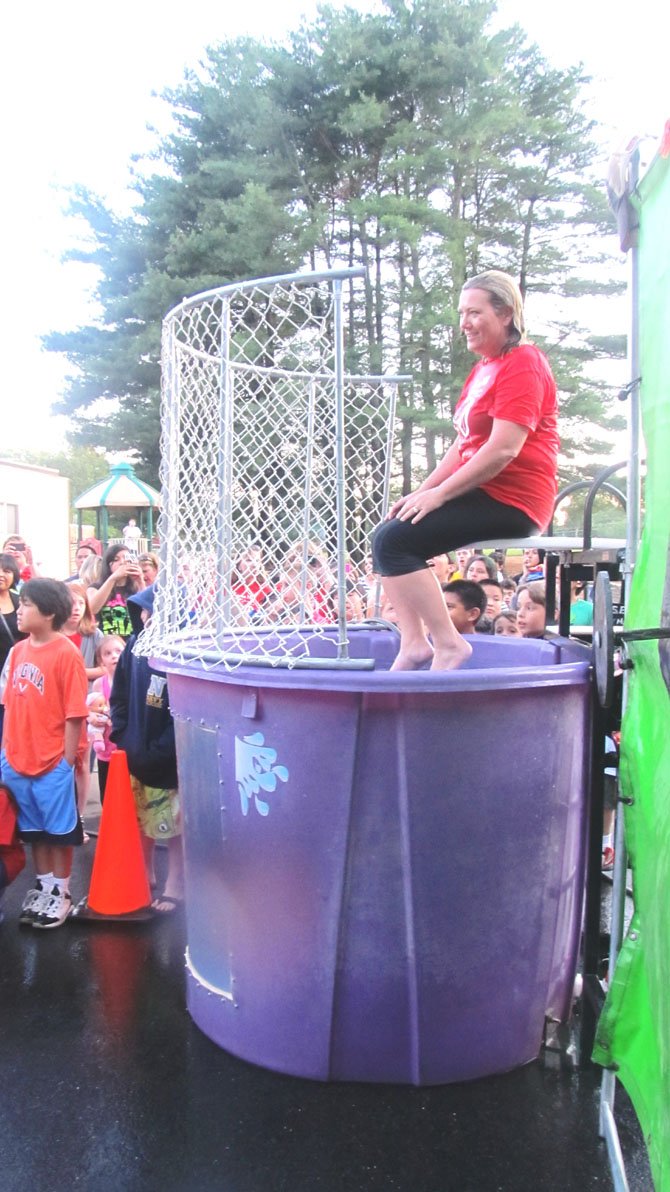 Splashdown! The highlight of the 50th anniversary celebration of Keene Mill Elementary School was the chance to dunk Principal Renee Miller, who was dropped in the water tank about a dozen times before the night was over. "These kids have great aim," Miller said.
Stories this photo appears in:
Keene Mill Kangaroos marks half century milestone.
Keene Mill Elementary School welcomed more than 300 students, parents, teachers and guests for its 50th "birthday" celebration Monday, June 4.