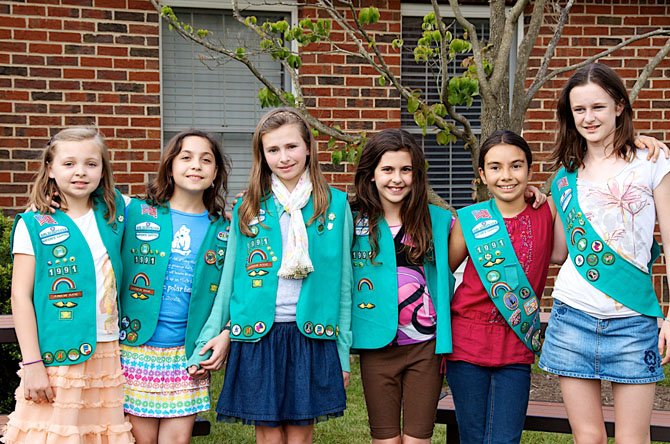 From left: Julianna Grimson, Nicole Haley, Jacqueline Grimson, Isabelle Saba, Ale van Scoyoc, and Eliza Pastore.
Stories this photo appears in:

Great Falls Junior Girl Scout Troop 1991 members Isabelle Saba, Nicole Haley, Eliza Pastore, Ale Van Scoyoc, Julianna Grimson and Jacqueline Grimson received the Bronze Award at a ceremony on May 24 at Christ the King Church in Great Falls. The Bronze Award is the highest award in Junior Girl Scouts.