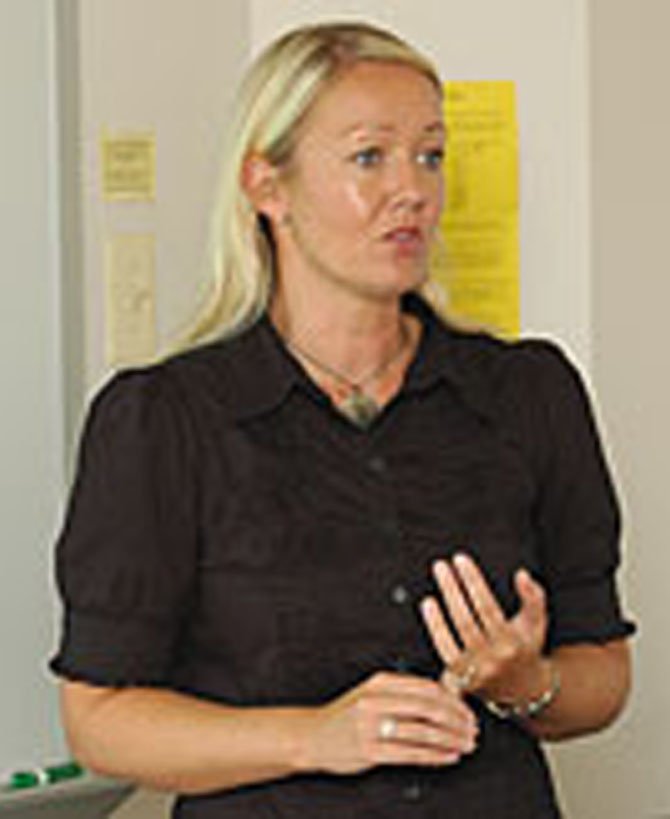 Marymount University Professor Michelle Walters-Edwards suggests recommended enlisting the help of a fitness professional to calculate one's body mass index (BMI).
Stories this photo appears in:

Local fitness gurus offer gold medal advice for achieving a toned, muscular body.
Muscular legs, toned abs and buffed biceps are hard to miss in London this week, but is it possible for the average sports fan to achieve a body like an Olympian? Local fitness experts say "maybe."