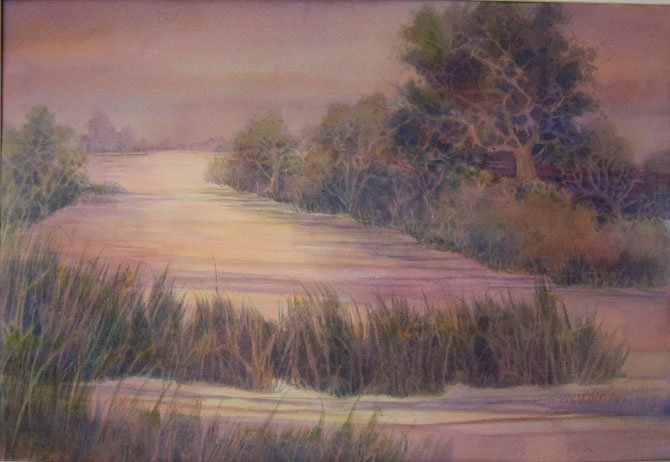 >"Moody River," watercolor by Carol Milton. Featured artist Carol Milton's landscapes are scenes that change dramatically depending on weather conditions, time of day, season. 10 a.m.-4 p.m., Tuesday–Saturday. Vienna Arts Society Gallery on the Village Green, 513 Maple Ave., W., Vienna. www.ViennaArtsSociety.org.
Stories this photo appears in:

Events to get you out and about in the area.
Breeze through the events calendar and pick up a few events to spice up and fill out your week.