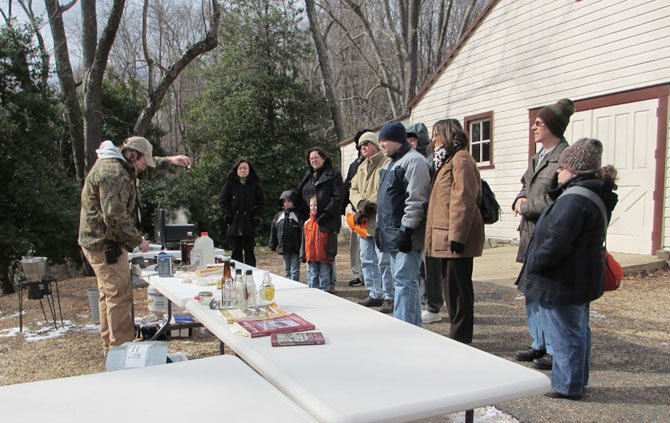 Guests bundled up for the cold to watch the maple syrup boil-down demonstration at Colvin Run Mill.
Stories this photo appears in:

In February, mill presented two maple syrup boil-downs to public.
Colvin Run Mill is not in Vermont nor are its maple trees "sugar" maple, but the park's demonstration of a maple syrup boil-down harkens back to the simple ways of country living.