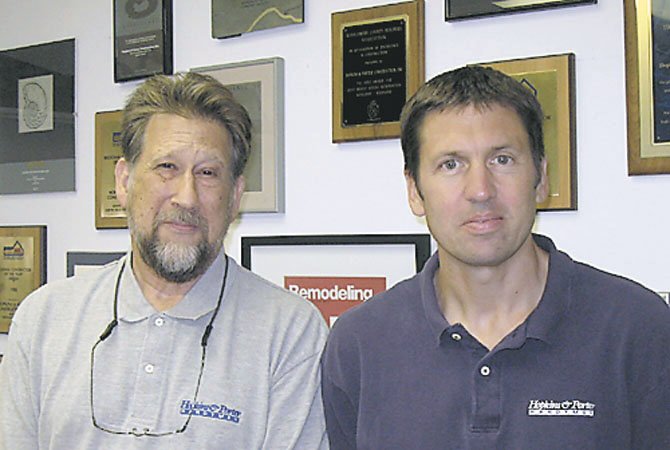 Mike Denker, left, and Todd McPhee.
Stories this photo appears in:

Legend has it that civilization began with hot water. Most of us could not imagine a life without that hot wake-up stuff in the morning. My grandfather heated hot water in a big pot on the wood stove for the weekly bath on Saturday evening. Lots of folks used to do that.