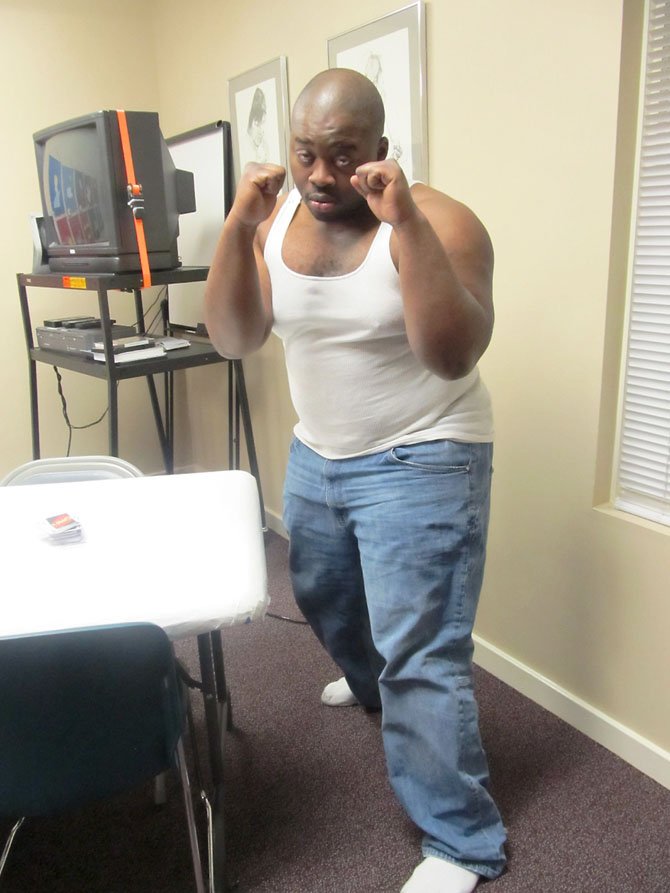 Arthur Garret, 29, a client at the hypothermia prevention shelter provided by Burke United Methodist Church on Friday, Dec. 21, said his goal is to become a boxer. "I have goals. I want to make the Olympic boxing team… It's never too late."
Stories this photo appears in:

A night at Burke United Methodist Church's hypothermia prevention shelter.
Musa L. gently draped a blanket over his wife, and promised her the new year would be better for both of them. She was sleeping on a foam pallet at the Burke United Methodist Church. Musa and his wife were among nearly 40 homeless adults seeking shelter from the frigid temperatures at the church on Friday, Dec. 21.