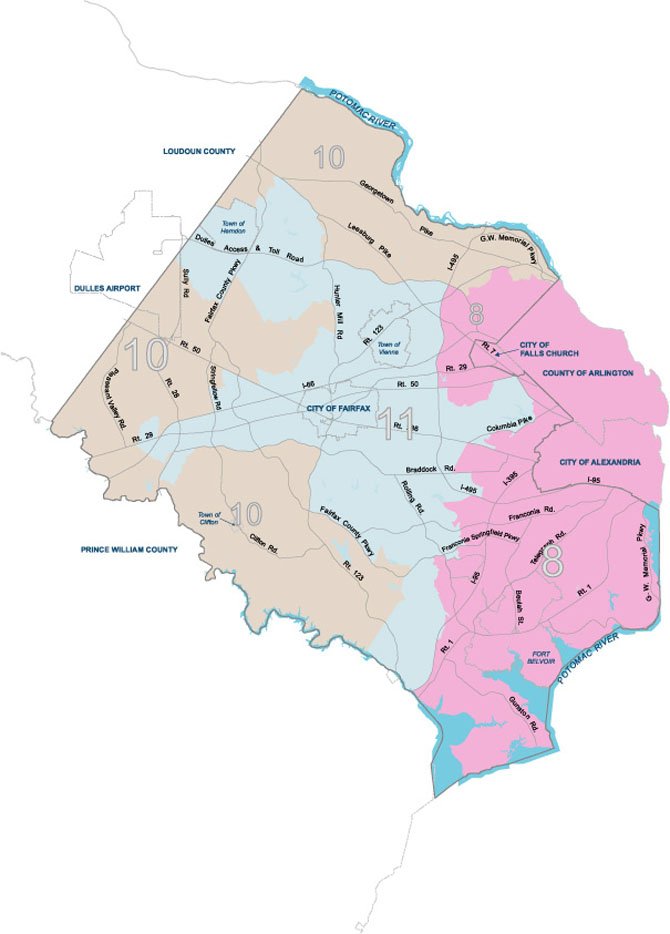 There have been major boundary changes in the Congressional districts serving Fairfax County since the last election two years ago.

Stories this photo appears in:

Election Day is Nov. 6, but you can vote as early as Sept. 21.
How important is it for Virginia voters to turn out on or before Nov. 6? As a critical "battleground" state, Virginia will be key in determining who will be the next President of the United States. Who will represent Virginia in the U.S. Senate is also too close to call. Since polling shows that there are very few undecided voters in the Commonwealth, every eligible voter will want to be sure to cast a ballot.