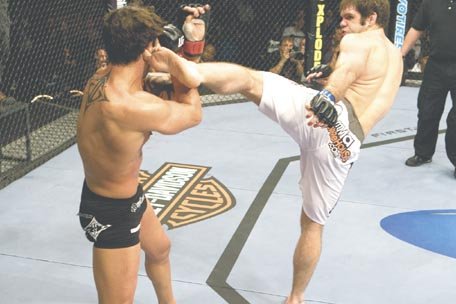 Aaron Riley, seen here fighting at UFC 101, moved to the Northern Virginia area two years ago to pursue teaching opportunities. 'The area is very accepting of the sport and is embracing it,' he said.
Stories this photo appears in:
Aaron Riley helps promote the sport he loves in a growing MMA community.
UFC Veteran Teaches Craft in Springfield