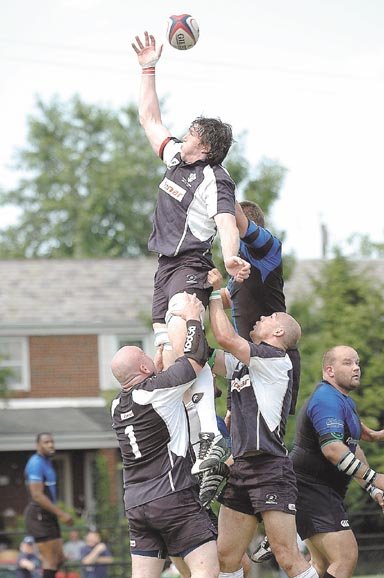 Players from the Dundee Select XV rugby team attempt help one of their teammates sky for the ball during last Saturday's Mayor's Cup at George Washington Middle School. When a ball goes out-of-bounds in rugby, a player must throw the ball into the air and the two teams battle for it again using any means, including the support of others.
Stories this photo appears in:
All-star teams from Alexandria and Scotland compete in second annual event.
Mayor's Cup Shines Light on Rugby