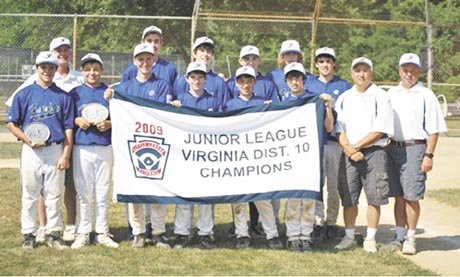 The Fairfax American Juniors All-Star team includes William Chang, Kaden Darrow, Daniel Frank, Clark Hedrick, Brian Monter, Daniel Noe, Tim Riley-Ryan, Kyle Rohlfing, Trevor Roskind, Perry Ruta, Christopher Scheffler, Sam Weaver, Kyle Wilkinson and David Peirce. The team is managed by Larry Capitano, whose two assistant coaches are Mark Monter and Randy Darrow.
Stories this photo appears in:
In an effort to improve Juniors' reputation, Fairfax American comes through.
Fairfax American Gives Juniors a Jolt