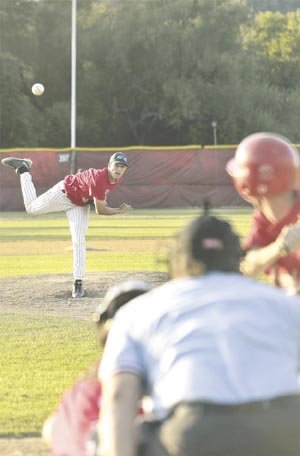 Chris Cattaneo of Alexandria Post 129 throws a pitch during his team's 13-10 win over Annandale Post 1976 Tuesday night. Post 129 finished the American Legion District 17 regular season with a 14-9 record.
Stories this photo appears in:
Local American Legion teams get set for this weekend's 17th District playoffs.
Legion Baseball Hits Home Stretch