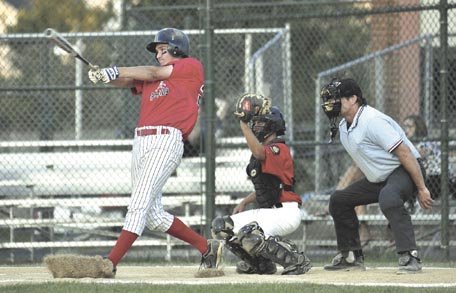 Lee Tackett, a T.C. Williams graduate who plays for Alexandria Post 129, swings through a pitch against Post 1976 Tuesday night. The American Legion District 17 playoffs begin this weekend. Post 129 has secured the third seed.
Stories this photo appears in:
Local American Legion teams get set for this weekend's 17th District playoffs.
Legion Baseball Hits Home Stretch