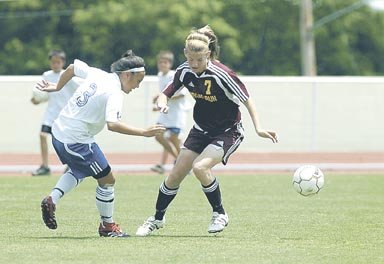 Ellie Zoepfl (7) of Broad Run scored the lone goal in the championship win over Courtland. It was a sweet victory for the Sparans, who a year ago were eliminated by Courtland at states.
Stories this photo appears in:
Wins over Hidden Valley in semis and Courtland in finals land Broad Run the state title.
Perfect Season for Spartan Girls in Soccer