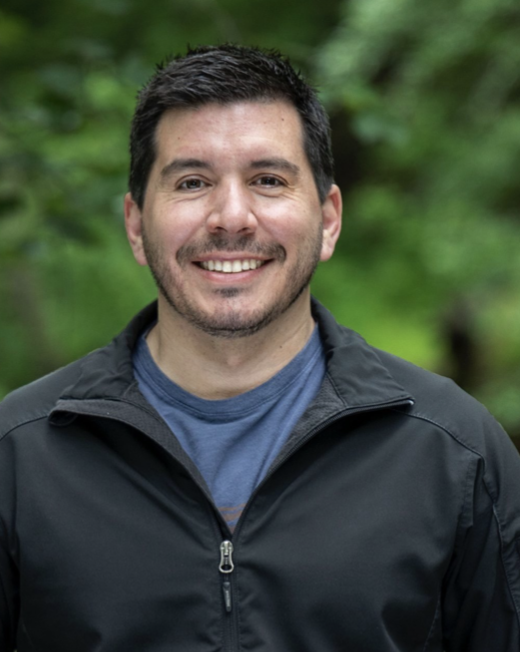 Albert Vega
Democrat Nominee 
Age: 46
Current Position: Chief Technology Officer & Co-founder, Building Momentum
Education: B.S., Electrical Engineering - University of Texas at El Paso; Masters/PhD - Electrical Engineering, Purdue University
Political Experience: First time political candidate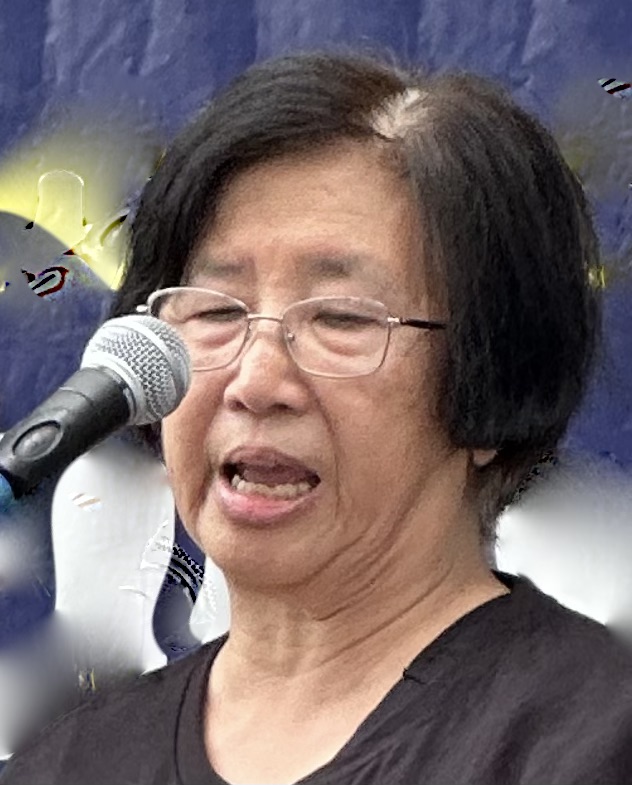 Corazon Foley - Independent Green
Age: 72
Current Position: Retired, 20 yrs, Intelligence Officer, U.S. Dept. of State
Education: Masters in Business Administration, with Finance specialty, George Washington University
Political Experience: 2015 unsuccessful campaign for Supervisor, Springfield District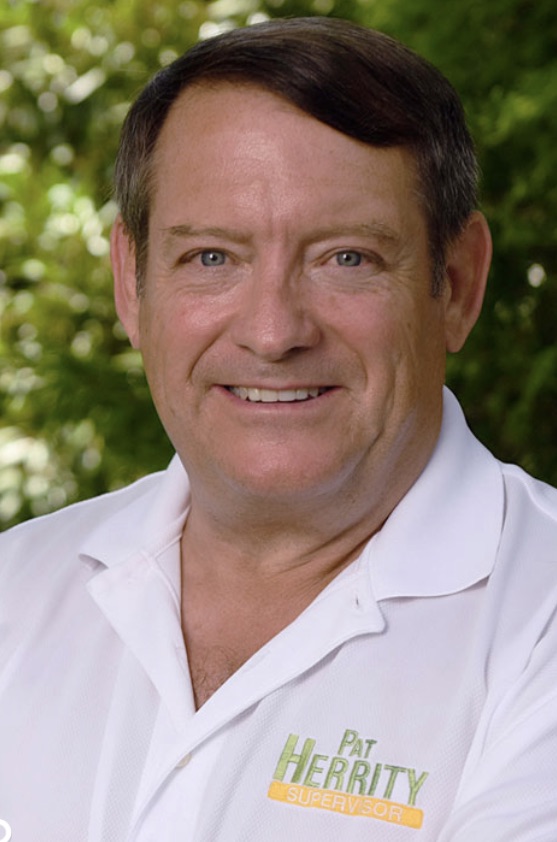 Pat Herrity
Republican Nominee
Age: 63
Current Position: Supervisor, Springfield District; Retired, Chief Financial Officer government training contractor
Education: B.S. Accounting, Virginia Tech
Political Experience: Four terms as District Supervisor, Springfield District
Every year is an election year in Virginia, and this year's general election includes races for local, State senate and delegate offices. As part of the Connection's continuing campaign and election coverage, we asked the three candidates running for Springfield District Supervisor questions related to their campaigns and summarized their responses:
Questions for the Candidates
1. What avenues are you using to engage today's voters?
2. How are you getting your positions on issues across?
3. What do you see as your top two issues to work on in your first year in office?
4. Is it an advantage or disadvantage to be a challenger/incumbent?
5. How do you see your role on the Board?
6. About your campaign finances?
Albert Vega - Democrat
Albert Vega, Democratic challenger, says the best opportunity to tell voters about his values is at their doors. "I want them to know what I feel, represent; my values. And I want to hear from people and hear what they want." He shares that door knocking also is his chief method of engaging with voters; his preference, since it is "face to face and more personal; … the best way to connect." 
Vega has written out his positions on a wide range of issues, but says his main aim is "to amplify people's voices." He uses social media as well, having a presence on Facebook, Instagram and Twitter (now X), and has a campaign web page, AlbertVega.com. 
He attends a host of events, including meet and greets, and community and school open houses. His official campaign kick-off was held in an open grassy area of the unpretentious housing development where he lives. He spoke at the candidate forum held on Sept. 20 at Lorton Community Center and plans to participate in upcoming candidate debates. 
Top Issues. Property Taxes - The biggest issue Vega sees is how expensive it is to live here in Springfield. He labels the District "dead last" in affordability and housing options. He says it is not only property tax and the size and price of homes, but also the rarity of housing options. He says he wants to work to have people have the option to stay here, "to pay less but have great service." He looks at the rise of property taxes, knowing only a fraction of people who work here can afford to live here. He intends to pursue looking for other types of tax that would keep more dollars here in Northern Virginia and use taxes in a smarter way to provide great service. He is looking for more efficient housing options, not just an option of buying or renting, but smart development in already developed areas, rather than denser housing options in single home and townhouse areas. Transportation Safety - Vega points out that too many young people are losing their lives on county roads. He hopes to convince drivers to slow down, to think of other drivers. He also looks to VDOT for quick responsive actions. He advocates for trying out incremental changes that may help prevent accidents, without waiting for the large expensive final options. 
Vega sees an advantage in being able to see the District and County's problems from a new and different point of view. He seeks to bring his engineering problem-solving philosophy to bear to create movement forward. He believes "with extra effort, we can try some new things. Trying, instead of waiting for the perfection solution." He points to the old saying "insistence on perfection often prevents implementation of good improvements."
Campaign Money. Financial reporting shows Vega's campaign raised $104,438, with 99 donations over $100; 107 donations under $100; two donations greater than $20,000. His chief contributors are identified as retail/service, defense, and political. Vega describes his donors as "closer to grass roots, eager for change; they want a change in Springfield District".
Corazon Foley - Independent Green
Engaging Voters - Foley is running a very personal and a very low budget campaign. She relies on making connections with voters by attending community events and sending personal emails to those she has met through her community activism. She attends Back to School nights to meet parents, and engages with voters at informal dinners held by friends. She frequently uses Nextdoor, neighborhood social networking service, to share area history and her views on social issues. Since Foley's campaign does not engage in fundraising, she relies on her personal donation to the campaign, local news media, and debates sponsored by non-partisan groups to help her engage voters. She leaves campaign material on doors as she walks neighborhoods with her 11 and 13 year old grandchildren, her only 'campaign staff'. She is not mailing campaign literature. She spoke at the candidate forum held on Sept. 20 at Lorton Community Center and plans to participate in upcoming candidate debates. Her web site includes campaign information and issues, along with her community center activism, at https://fcaahp.wordpress.com/independent-green-party/ 
Top Issues. Springfield Community Center - Foley's driving issue is to see a community center built in Springfield District; the only District without one, to serve seniors and be a place for neighbors to connect. The center also was the reason she ran for the supervisor seat in 2015, unsuccessfully. She says she ran in 2015 after promises made by the county for such a center were not met. While the county has proposed adding a Springfield center to the bond referendum in 2026, Foley is not confident of the outcome and also seeks assurance that a future center be named for her husband, a Vietnam War era veteran subjected to Agent Orange, who died in 2022. She says the lack of a District community center "is a void." 
Solar Panels - Foley believes in use of renewable energy for homes. State law, since 2006, banned outright solar panel restrictions by HOAs. She rails against what she calls "a loophole" in the State law, which says homeowners' associations can still prohibit solar panels if such prohibitions were enshrined in their declaration documents. Although the language is part of State, not local code, Foley sees an advantage in working from within local government to make change. She reiterates, she is "trying to get something done to improve and strengthen the Springfield community." 
Overall Foley sees her role if elected as an Independent to "reaching out to both sides trying to get solutions rather than making it a party issue. More of what would be best for Springfield. What will be best for the county. Not what was best for me as a Republican or what would be best for you as a Democrat." 
Campaign Money. Foley has self-funded her campaign with $2,000. 
Pat Herrity - Republican, Incumbent
Engaging Voters - Herrity's says his use of social media checks all the boxes: X (Twitter), Facebook, Instagram, and Nextdoor; and uses the usual means of contacting voters, including going door-to-door, making phone calls, doing meet and greets at the homes of sponsors, and using op-eds, campaign newsletters, postcards, and direct mailings. He says he particularly enjoys responding to emails and phone calls where he feels he can best explain what he's standing for. While he has campaign office help, including the editing advice of his former English teacher, he says he is personally involved in each response. His web site, www.patherrity.org, addresses issues through his view of his accomplishments, including a listing of his votes against Board of Supervisor proposals. As the sole Republican on the Board, he often is the lone dissenter. 
Top Issues. Unsustainable taxes - Herrity says our current tax structures are taxing seniors and young graduates out of the area. He cites a "50 percent increase over 10 years, the addition of a plastic bag tax, a five percent increase in the car tax," saying "we are taxing people out of here. We need to [re]set our priorities." He mentioned some of his priorities include park maintenance and police pay. He frequently has put forward an alternate budget to provide a balanced budget without a tax increase, since he believes he "must provide an alternative" if he will vote against the staff developed budget proposal. Increase in major crime and shoplifting** Herrity says "the numbers look better this six months but we still aren't where we need to be." He points to comments he reads from residents in social media, and notes that hardware stores have more merchandise behind lock and key, and even grocery stores have fewer high value items out and are limiting entrances to control theft. Those measures increase costs for all and impact the cost of living, he says. In responding to the rise in shoplifting, he points to the on-going shortage of police officers, and the lack of legal penalties, faulting the Commonwealth's Attorney for not prosecuting cases. 
Herrity sees an advantage in being an incumbent and long-term resident, having grown up in the county. He also credits his father, a former county board chairman, with teaching him about public service and leadership. After serving since 2007, he's confident that people "know who I am and what I stand for." He jokes that those who don't know him already, have the Herrity Report, his supervisory newsletter, to tell them more." 
Herrity sees his role to "bring balance and commonsense, and open and honest discussion" to the Board. He admits discussion was easier with past board chairman, Sharon Bulova than he finds it with the current chairman, Jeff McKay, who is also running for re-election. He points to his successes as that "frequent lone voice," including his board leadership on pension reform, "because that needed to happen," the machine & tool tax reduction which helped brewers, and his current work on panhandling and several other issues where his position or approach differs with his board colleagues.
Campaign Money. Herrity's campaign raised $785,581 with $164,205 contributed by the Republican Party; with 40 contributions over $20,000 from donors or PACs. His chief contributors are identified as real estate/construction and political. Herrity explains his campaign funds were accrued over several terms and were not all received during the current race period. He cites his 25 years as an active business, sports, and community leader as explaining the donor groupings. 
**EditorIal Note: Major crime and shoplifting: Nationally, statistics show that major crime is decreasing, when comparing 2023 to the same period last year. However, shoplifting is increasing. Capital One research, published April 2023, reports $86.B in retail theft losses in 2022 nationally; and $84.9B in fraudulent sales returns. Virginia, with a $1.79B or $263.41 per capita loss, ranks 1.65 percent lower than the national average.
Candidate's statements differ on the amount of crime experienced in Fairfax County. Chairman Jeff McKay, running for re-election, addressed crime in his Sept. 6 office newsletter, stating, "Fairfax County is the safest jurisdiction of our size in the country." His comments were based on statistics compiled by a law enforcement association for major city police chiefs. That data did not include shoplifting, which is not considered or included as a major crime. Herrity, running for re-election as Springfield District Supervisor, is campaigning on a promise to "protect our suburban neighborhoods and families" from "crime increasing across Fairfax County, and our neighborhoods are less safe."
 Fairfax County Crime Stats - Comparison January - June 2022 vs. 2023
2022/23 2022/23 2022/23 2022/23 32022/23 
Homicide Rape      Robbery Aggrav'ed Assault Shoplifting
Fairfax County 10 13 ↑ 71 57 ↓ 220 211↓ 320 260↓ * 2,496 3,643 ↑ +
*Source: Major Cities Chiefs Association, Mid-Year Comparison; +Source: Fairfax County Police Dept.