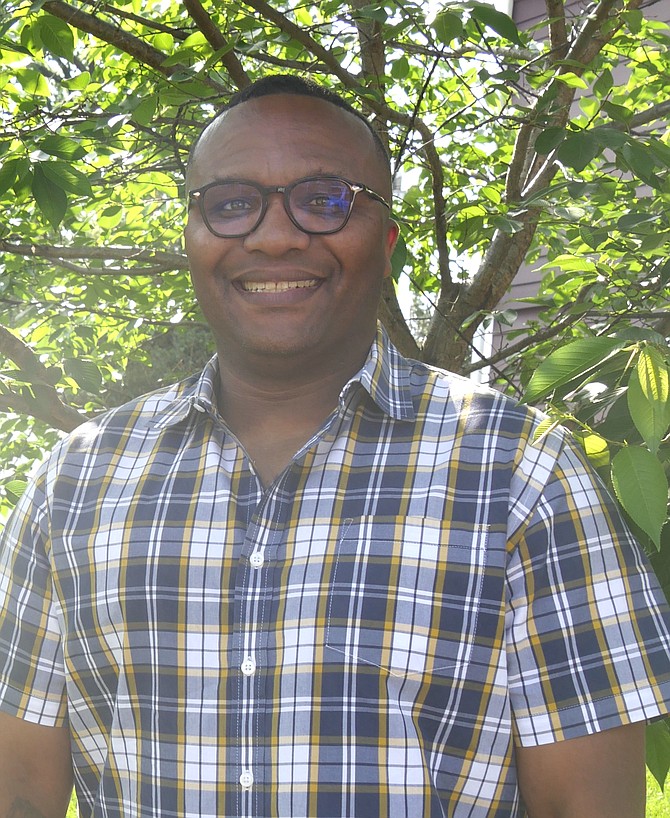 Past President Arlington NAACP, Marine Corps for 26 years where he received Legion of Merit, four-year diplomatic assignment at NATO
Q: If you can pick just one, what is the single thing that prompted you to run for the County Board?
A: Lack of productive leadership in the community by the current board. Disconnect between those who serve and the people's seats. We have to lead with empathy.
Q: What is your position on lot coverage?
A: Without getting into numbers, there needs to be appropriate livable and safe conditions with the right tree canopy. I have planted a number of trees on my property. I support where the county goes but I'm concerned about the density of certain areas. We need to analyze and evaluate.
Q: What is the County Board decision you would not have voted for in the last few years?
A: While I support ranked voting, I would have waited on the decision to start it this year. I don't think the county put sufficient resources into informing people how this works. I think some people just wanted to pass it before they left. When I'm knocking on doors, I find people aren't aware and I have to explain. I'm a bit nervous folks will show up and not know what's going on.
Q: How would you define the Arlington Way and do you think it remains a strong element in the County?
A: My definition is a way where people of like minds and interests could have their initiatives listened to and enacted upon. If the Arlington Way works, why are so many left behind? Many organizations are not listened to. It may have worked in the past but no one can define it. It was an old form of thinking. It's group think at the highest level.
Q: Rising crime in Arlington. What is the one thing you would do to assure residents that Arlington is a safe place to live and work?
A: Arlington is a safe place to live. I commend the police department for their tireless effort. But there have been shortfalls in the budget and the police force is paid inadequately. Many can't afford to live here and they are invested in their own communities. There are some shortfalls in services but there is a fast response. I want to see cops on the beat in plain clothes with no guns, just sitting on the porch, hanging out at little kids soccer games.
Q: Would you like to see the County be more willing to invest in rescue of historic homes?
A: Yes, we have one right up the street. When I saw a "for sale" sign on the Butler Home I was taken aback. It was on a huge piece of land and Butler was one of the first community activists. He was one of the leaders in Penrose and to see it taken down …
Q: How familiar are you with the stormwater issues in the county?
A: I am 100 percent behind a proactive flood resilient community. 
Q: What are some areas where Arlington could cut costs?
A: The budget needs to reflect the values of the community, not just the Board. We need the Auditor to do an analysis to get the best bang for the buck. I'd like to speak to the staff, the board and not make premature decisions. But they have paved my street four times; that is good but maybe it didn't need that many times.
Q: What is the single best thing about Arlington that attracts people to live here?
A: Proximity to the nation's capital. And the schools, rich culture and history and market for jobs.
Q: No matter the outcome, what will you take away from running for County Board?
A: We can't afford to put a board in place with single issues or who decide not to show up or participate. Arlington is much more nuanced, multi-faceted—business, non-profit, corporate America. With this election we're in danger of having a Board that goes backward. 
Q: What is the one question that I didn't ask that you wished I had?
A: Everyone needs to get out and vote for their rights that everyone has fought for. We're talking about the future—innovative, diverse, equity.
More at https://www.jdforarlington.com/