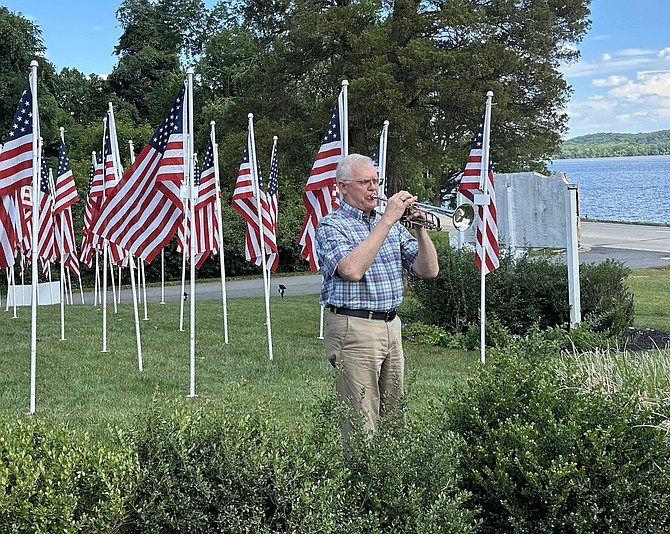 The strains of a lone trumpeter filled the air as hundreds of American flags stood overlooking the Potomac River as part of the 6th annual Flags for Heroes opening ceremony June 25 on the grounds of Cedar Knoll Restaurant.
Sponsored by the Rotary Club of Alexandria, the Flags for Heroes project provides community members an opportunity to dedicate a flag to honor a hero in their life. A card attached to each flag bears the name of the hero – a friend, family member, veteran, healthcare worker, first responder or other hero -- along with the name of the individual sponsor.
"The Flags for Heroes project recognizes those individuals who have made a difference; teachers, mentors, parents, first responders and members of the military service who continue to defend our rights as citizens," said Rotarian and organizer Sharon Meisel. "We do not take their service for granted."
More than 300 flags were unfurled at 6 a.m. the previous day to set up the display, which will remain in place through July 8.
This year's Flags for Heroes program raised in excess of $30,000 which will benefit Alexandria Rotary Club community projects and provide direct financial support to more than 40 local charities and nonprofits.