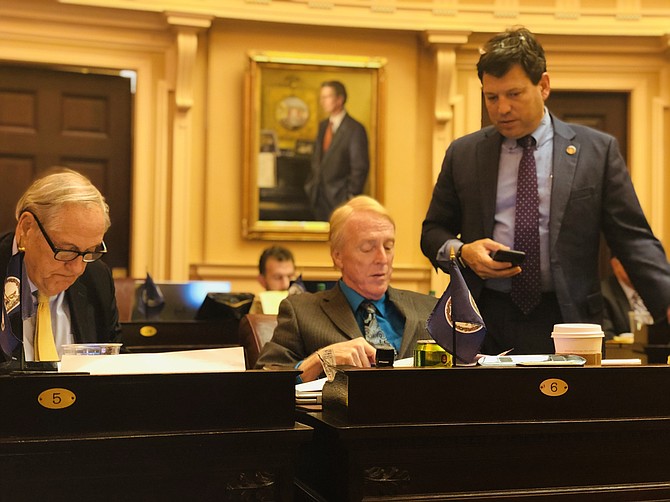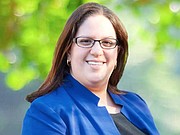 Just a few years ago, Northern Virginia could boast about being home to House Speaker of the House Eileen Filler-Corn and Senate Majority Leader Dick Saslaw — both from Fairfax County. Now Filler-Corn and Saslaw are among a massive wave of retirements that will reshape the General Assembly this year, potentially shifting power from Northern Virginia to Hampton Roads. That could mean not only a lack of clout but also a lack of funding for schools and transit.
"This is going to be one of the hardest fought campaign cycles in Virginia history," said Stephen Farnsworth, director of the Center for Leadership and Media Studies at the University of Mary Washington. "Both parties are raising immense amounts of money compared to the past, and both parties are going to be looking at a lot of vulnerable incumbents and promising challengers as they try to reshape the legislature that takes office next January."
Perhaps the biggest loss for Northern Virginia could be in the newly created Senate District 36, which stretches from Oak Hill and and Chantilly through Centreville and Clifton. The incumbent in the race is Sen. George Barker (D-39). First elected in 2007, when he defeated Republican incumbent Sen. Jay O'Brein (R-39), Barker is currently ranked 14 out of 40 in seniority. But because six more senior members are retiring, he's poised to be one of the most powerful members in the Senate and possibly the dean of the Northern Virginia delegation.
But that's only if he wins reelection.
Former Fairfax County School Board Chairwoman Stella Pekarsky is challenging Barker from the left, and her election to the Senate would signify a generational shift. But it would also be a huge hit to the seniority and status of the delegation from Northern Virginia. Because he would be one of the most senior-ranking members in the Senate, Barker is poised to become chairman of the influential Senate Finance Committee. But if Pekarsky unseats Barker, that role would almost certainly go to Sen. Louise Lucas (D-18) of Portsmouth. Barker hasn't faced Democratic primary opponent since 2007, when he prevailed against Democrat Greg Galligan with 61 percent of the vote.
"The more senior members have gotten used to not having contested campaigns and not being challenged within their parties," said former Republican Delegate David Ramadan, now with the Schar School at George Mason University. "They're gotten used to having safe districts in the general elections, and now they're saying, 'You know what? I'm done.' "
THE LOSS OF POWER and prestige  could have dramatic consequences for Northern Virginia. Schools across Northern Virginia would not have a champion in the room when senior members of the money committees cut a deal in secret during conference committee negotiations, which are not open to the public or the press. And funding for Metro is not as pressing to senators who represent Hampton Roads or Southwest Virginia. Even if Pekarsky wins against Barker, she would have to wait decades before she were part of the secret, closed-door conference committees where budget deals are struck.
"A lot of stuff gets done in private," said Del. Alfonso Lopez (D-49), who is running in a newly created House district that includes Parkfairfax and the Bradlee Shopping Center. "That way you can actually have an open and honest dialogue with somebody."
The latest round of campaign disclosure forms show Barker has raised about half a million dollars, which is more than twice as much money as Pekarsky. His big-money donors include $40,000 from Dominion Energy, $12,500 from the Virginia Dental Association and $10,000 from the American Federation of State County and Municipal Employees. Pekarsky has raised more than $200,000, and her major donors include $100,000 from Clean Virginia, $50,000 from Sonja Smith of Charlottesville and $13,000 that was leftover from her campaign for the School Board. Perhaps more significantly, she has a strong base of support in a part of the district where Barker is a newcomer.
"The maps were drawn by our state Supreme Court, not by the politicians," said J. Miles Coleman, associate editor at Sabato's Crystal Ball at the University of Virginia Center for Politics. "So that's maybe one layer of protection this year that incumbent legislators may not have.
Another Northern Virginia incumbent who has a Democratic challenger is Sen. Jeremy McPike (D-29), who replaced longtime Sen. Chuck Colgan (D-29) in 2015. He is currently ranked 28 out of 40 in seniority, although he's poised to move way up the seniority chain this year if he can manage to get reelected. He's facing Democratic challenger Elizabeth Guzman, who is currently a member of the House of Delegates. McPike has raised $750,000, including $50,000 from Clean Virginia and $25,000 from Accel Entertainment Gaming. Guzman has raised $240,000, including $30,000 from AFSME and $25,000 from Sonja Smith of Charlottesville.
"People give money to politicians because they get their money's worth," said Farnsworth. "If they didn't, they wouldn't give money to politicians going forward."
Other Northern Virginia Senate incumbents are posting strong fundraising numbers. Sen. Chap Petersen (D-34) currently ranks 13 out of 40 in seniority, and he raised $880,000 compared to one Democratic challenger Saddam Salim, who raised $87,000; and a second challenger, Erika Milena Yalowitz, who raised $42,487. Sen. Dave Marsden (D-37) currently ranks 17 out of 40 in seniority, and he raised $500,000 compared to his Democratic challenger Heidi Drauschak, who raised $230,000. Sen. Barbara Favola (D-31) currently ranks 21 out of 40, and she raised $392,000 compared to her Democratic challenger James DeVita, who raised $12,000. Sen. Jennifer Boysko (D-33) currently ranks 34 out of 40, and she raised $526,000 compared to her Republican challenger Matthew Lang, who raised $3,000; Boysko has no challenger in the Democratic primary. Sen. Adam Ebbin (D-30) has no challenger in the Democratic primary, and neither does Sen. Scott Surovell (D-34).