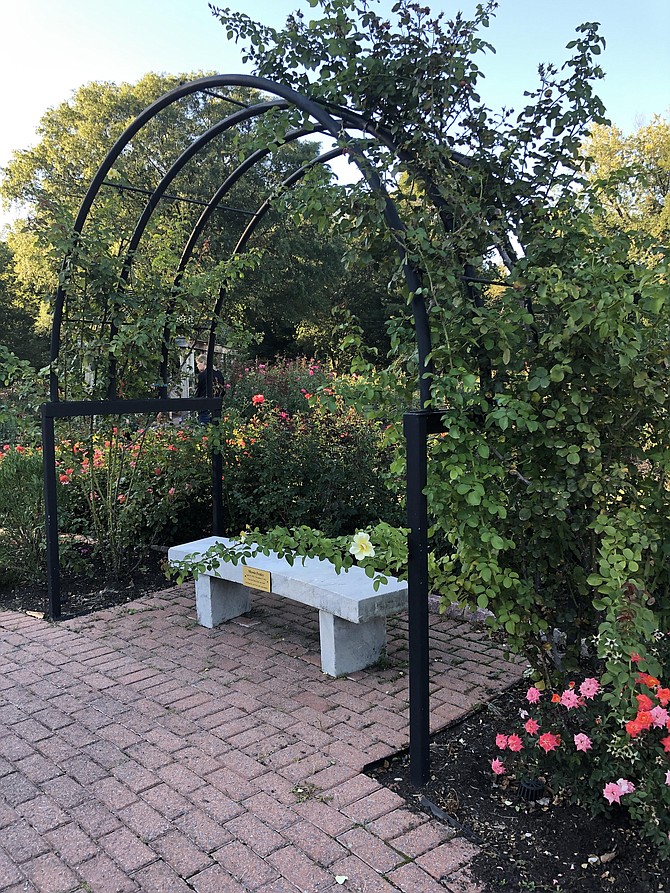 You've just moved, and moving is on the list of the top five worst stressors in life.  How do you get to feel "at home" in your new area?  Or, you've just surfaced after almost two years of pandemic isolation: what's comforting and in keeping with some of the lessons of the pandemic: being outdoors is healthy, family is important, being in your hometown isn't so bad.  Take a page from Julie Andrews! And Richard Rogers...
"Raindrops on roses"  - Visit the Bonair Rose Garden, 850 North Lexington St., Arlington.  
"and whiskers on kittens" - Foster a kitten or puppy at the Animal Welfare League of Arlington, 2650 S Arlington Mill Dr, Arlington, VA 22206
"Bright copper kettles" - Williams Sonoma has these, at 2700 Clarendon Blvd (The Crossing)
"and warm woolen mittens" - the fair trade mittens at Trade Roots, 5852 Washington Blvd, Arlington, VA 22205 are cozy. 
Brown paper packages tied up with string - USPS and UPS don't want you tying packages with string anymore but…. the UPS Store at 4532 Lee Highway is friendly and service oriented. 
These are a few of my favorite things….
Cream colored ponies - Big D's Ranch & Amusements offers children's pony rides and ranch parties to residents of Arlington;  bigdponyrides11@gmail.com;
and crisp apple strudels-The Heidelberg Bakery, 2150 N. Culpeper Street
Doorbells and sleigh bells -  Home Depot for the door, and Guitar Center for the Sleigh, both at Seven Corners. 
and schnitzel with noodles - Lyon Hall, 3100 Washington Blvd,  and Bronson Bierhall, 4100 Fairfax Drive.
Wild geese that fly with the moon on their wings - See wild geese along the Potomac south of Roosevelt Island near Rosslyn.
These are a few of my favorite things…….
Girls in white dresses with blue satin sashes-The Children's Place, 1100 S. Hayes St. Arlington, VA, 222021100 S. Hayes St. Arlington, VA, 22202. 
Snowflakes that stay on my nose and eyelashes - The Old Farmer's Almanac says it will be a cold winter: our favorites in Arlington are Bill's or Cherrydale Hardware stores for shovels...
Silver white winters that melt into springs - you will love the early spring here, especially if you hail from colder climes; 
These are a few of my favorite things….
When the dog bites - Get him trained: Woofs, Furget Me Not, both on South Four Mile Run at 4160 and 4140 respectively, and Petco Unleashed at 5400 Lee HIghway, are three Arlington dog training centers that solve biting issues.
When the bee stings - Casual Adventure Outfitters, an old Arlington staple, at 3451 Washington Blvd. has everything to prevent and deal with insect bites, and get you ready to hike in the many national and state parks within an hour's drive from Arlington; 
When I'm feeling sad…..I simply remember my favorite things…..especially the Lubber Run Amphitheater which it took me YEARS to discover and there is one more free performance in the Fall...Jane Franklin Dance presents The View From Here, on Oct. 1, at 7:30: see https://arts.arlingtonva.us/lubber-run/spotlight/
And then you won't feel so bad!