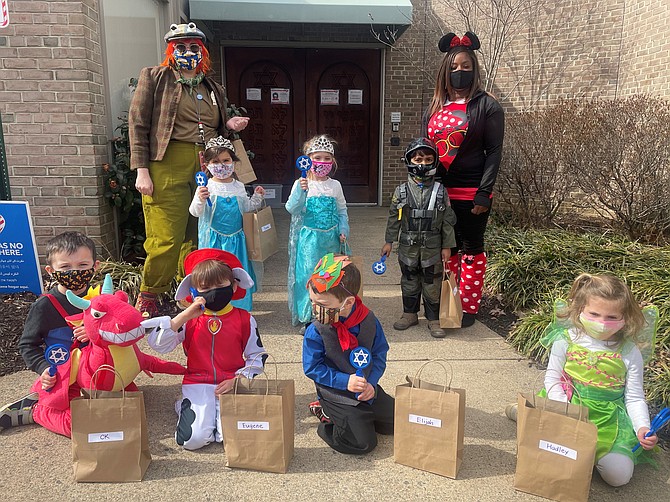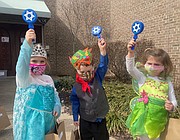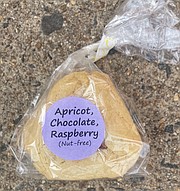 Students at Agudas Achim Congregation donned their best costumes on Feb. 26 to celebrate Purim, the holiday marking the saving from execution of the Jewish people in 5th century BC in Persia.
"Purim is when Queen Esther saved the Jewish people from being executed and exiled from Persia," said preschool teacher Charlotte Buckhold. "One of King Ahasuerus's advisors, Haman, wanted to get rid of the Jewish people because they were not bowing down to him. That was going to happen until Queen Esther came in and saved the day."
Buckhold's kitah sagol, or purple class, students gathered outdoors to shake their groggers, used to make loud noises to drown out the name of Haman. The traditional three-cornered food of hamentashen, or "oznei Haman" (Haman's ears) were shared.
The story of Purim is related in the biblical book of Esther. The ritual observance of Purim begins with a day of fasting the day preceding the actual holiday. On Purim Jewish people are enjoined to exchange gifts and make donations to the poor.
"Mishloach Manot is the tradition of giving gifts of food," said Buckhold, adding, "it's very Jewish to give people food."