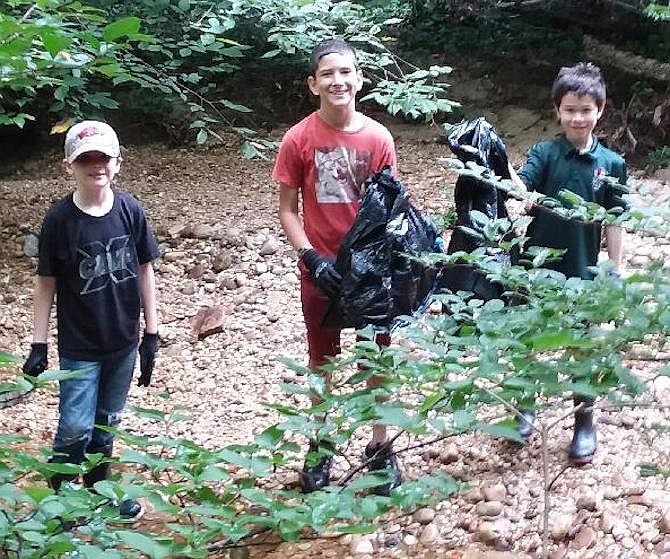 On August 22, while on my morning dog walk along Paul Spring Creek, I came upon a group of enthusiastic scouts from Trail Life Group VA-1115 splashing about as they removed several hundred pounds of trash from Paul Spring Creek in Hollin Hills.
The project,initiated by 11-year-old Armstrong "Army" Robertson as a service project for his Timberline Award, included a couple of dads as well. Lots of wet socks, but even more joy and laughter as they tackled the constantly increasing trash that fills our streams and pollutes the Potomac.
Kudos to the Trail Life Group!
Mary Tracy
Hollin Hills