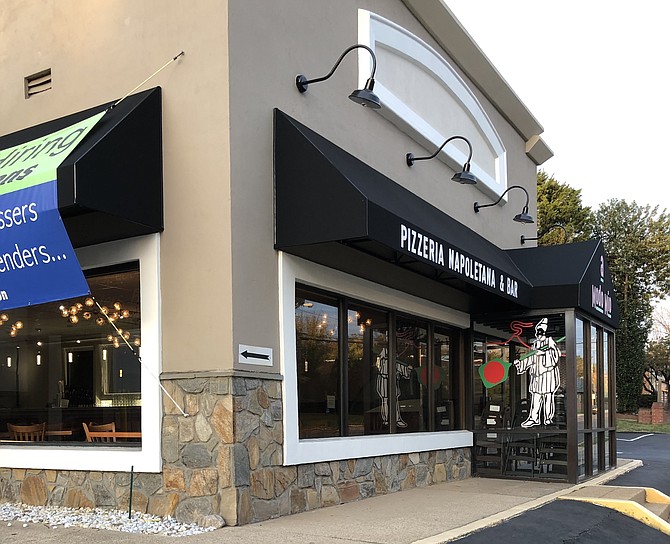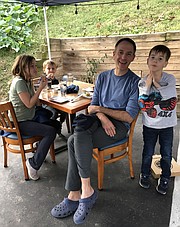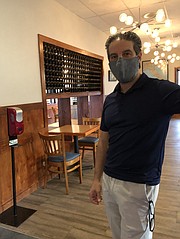 Vernon Walters used to go to Joe's Pizza Place and sit alone at a table far from the front door and the arcade-style games that kept kids busy in the vestibule while their parents relaxed into the blue naugahyde banquettes. But Walters never felt alone, because Joe's had the atmosphere of a village. And Joe always stopped by to say hello to the elder statesman, and other regular customers. General Walters had lived all over Europe and spoke more than six languages. At Joe's, he was at home.
On the wall were Joe's awards; he had quit smoking and celebrated each race he ran with the joy of someone with a new lease on life. Along with those awards were the acknowledgements of a community he supported.
Since 1978, Joe Farruggio has provided a family oriented Italian restaurant experience to customers in Arlington. But 40 years is a long time to do the same thing. Joe, and his nephew, Rosario, decided to make the restaurant better, partnering with cousin (also) Joe Farruggio, owner and founder of il Canale in Georgetown, to bring the world-renowned Neapolitan Pizza to Arlington. Il Canale, according to Farruggio, has been ranked in the top 70 restaurants with Pizzeria in the world.

"This was definitely something Joe wanted to do," Rosario said, "But it was also a change we had to make. With Covid-19, we couldn't have the salad bar anymore, and that was 40 percent of our business." He went on to say, "We could have charged people more for what we could serve, but that didn't seem fair — charge more for the same thing. So we decided to take it up a notch, and serve really fine Neapolitan pizza." He pointed with pride to the shiny new pizza oven.
Rosario Fuggiano met customers at the front door on opening night, October 23, and was concerned about how people might accept the change to their old family pizza joint. It was a place you could let the kids run around and no one would (steal them or) get mad at them. Joe would have a balloon for the youngsters. The "big" boys would drive race cars or play PacMan in the game corner, and the teenagers would rejoice in as much pizza as they could eat while their mothers heaped up salad on large white plates.

But, then COVID-19 happened.
The blue banquettes are still there. But instead of the salad bar, a polished blonde wood bar extends down the far wall. The dividing wall between the two parts of the restaurant is now a wine rack. While there may be an entirely pandemic-appropriate focus on wine at Joe's new incarnation, there is also enthusiasm for the real Neapolitan Pizza, and customers have already said it "rocks."
This was the first night, and some kinks still had to be ironed out. One old-timer customer who said he had been coming to Joe's for so long he couldn't remember, said the phones weren't answering so he had come in to complain. He wasn't thrilled about the changes, but he hadn't tasted his pizza yet.

The Kenna family, on the other hand, seated outside in the COVID-19 appropriate open-air dining area, raved about the changes. "The food is really better tasting," chirped Ruby Kenna, savoring a bite of cannoli that certainly looked like the real thing. Her father said it was definitely the real Neapolitan pizza, with a crust that was perfect in texture, not too hard, chewy and light. A waiter came over and pointed out that the ingredients for the cannoli were flown in from Naples. As one does.
At least one college student who had grown up eating pizza at Joe's and playing a few rounds of race car arcade games while the quarters lasted, expressed concern.

"What? They couldn't just keep the games?!" said Youssef Thomas. Maybe he will change his mind when he tastes the Neapolitan pizza.