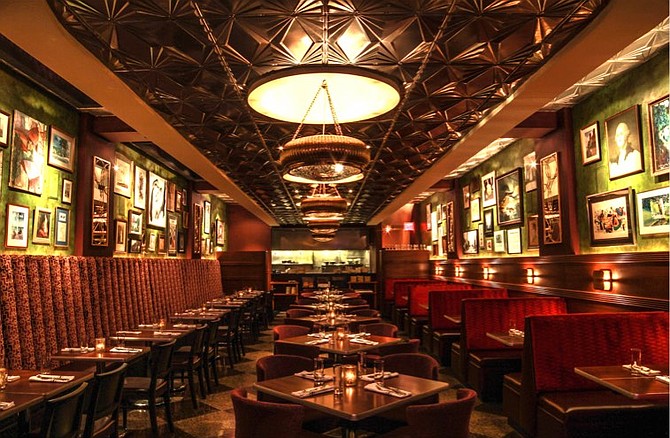 Though the Covid-19 pandemic marches on, there are signs of life across the city's restaurants as new enterprises launch and old favorites re-emerge. Here are three of the top openings (and reopenings) in Alexandria this month.
Brewski's Barkhaus opens to humans, dogs
Dog lovers and their allies, rejoice: Last weekend served as the official opening for Brewski's Barkhaus, Alexandria's latest dog-friendly dining establishment. Located at 529 E. Howell Ave., (where Flat Top Burger had been most recently), Barkhaus offers a bar and restaurant, as well as indoor and outdoor off-leash play areas for customers' pups. The pub is taking reservations on its website at brewskisbarkhaus.com. Looking to bring your dog along for the ride? Memberships are required, check the restaurant's website for details.
Krunch & Noodles offers hot ramen and more on the West End
The West End of town just got a little spicier. Newcomer Krunch & Noodles opened its doors at 277 S. Van Dorn St. on Oct. 2 with a full slate of Asian delicacies, ranging from nearly a dozen ramen options to a half-dozen Korean barbecue selections (including the likes of bulgogi and teriyaki chicken). Vegetarians won't leave empty-handed, either; the restaurant is also dishing up yakisoba and fried rice, among other choices.
The Majestic reopens after eight-month hiatus
Old Town's Majestic restaurant at 911 King St. reopened on Oct. 7 for the first time since the start of the pandemic, bringing with it revised menus and new hours. The restaurant will be closed Mondays and Tuesdays but open for lunch and dinner (and weekend brunch) the rest of the week. Look for brand-new "Majestic Meals for Two" to go, as well as dine-in favorites like the restaurant's famous monkey bread and more.
Hope Nelson is the author of "Classic Restaurants of Alexandria" and owns the Kitchen Recessionista blog, located at www.kitchenrecessionista.com. Email her any time at hope@kitchenrecessionista.com.