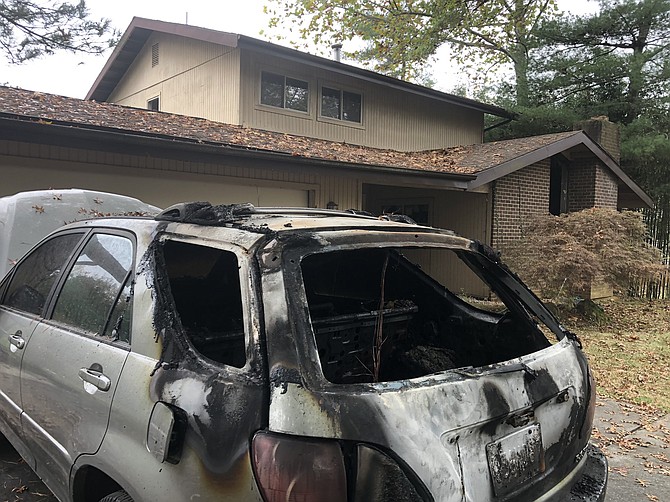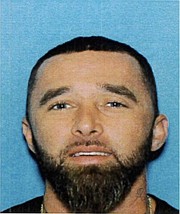 Around 10:30 p.m. Monday, Oct. 26, first-arriving firefighters on Korman Drive in the Bedfordshire neighborhood of Potomac encountered a car on fire in the driveway and smoke coming from the house.
At one point, 50-60 firefighters were on the scene, according to PIO Pete Piringer.
One woman was rescued via ladder from the second floor of the burning house. She was taken to the hospital for possible smoke inhalation.
Investigators, including police and an accelerant-detection dog, found multiple fires in the house in addition to the car.
The woman occupant had retreated to an upstairs bedroom and closed the door. Five cats were rescued, with animal services assisting.
Montgomery County fire and explosive investigators and police asked for information about the fire(s) and possible burglary on Korman Drive in the Bedfordshire neighborhood, in Potomac. Anyone with information, who saw something suspicious, or heard something unusual, is asked to call Montgomery County's Arson Tipline at 240-777-2263.
John O'Donnell, 34, of Bensalem, Pa., was taken into custody in Pennsylvania and charged with Attempted 1st Degree Murder, Home Invasion, 1st Degree Arson, 1st Degree Burglary, 2nd Degree Arson, Reckless Endangerment, and Malicious Destruction. O'Donnell was being held as a Fugitive Of Justice in Bensalem, on $500,000 cash bond and was awaiting an Extradition Hearing, according to Pete Piringer of Montgomery County Fire and Rescue.