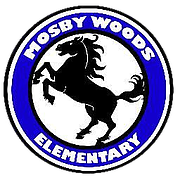 As mass movements across the United States and Virginia respond to generations of police brutality and systemic racism by toppling Confederate statues and holding protests, members of the Fairfax County School Board are using their power to effect change. They are in the process of removing Confederate names from County schools. Following the June 8 submission of a Forum Topic Request to the Fairfax County School Board to rename Mosby Woods Elementary School in Fairfax by School Board members Karl Frisch (D-Providence) and Karen Keys-Gamarra (D-Member-at-Large), on Thursday, June 18, the Board unanimously approved to support the topic and move forward in the process.
The elementary school was named for Colonel John Singleton Mosby, a Confederate army cavalry battalion commander. Frisch said at the June 18 meeting, "Over the past two weeks, I have had conversations about this important matter with Mosby Woods' Principal, PTA leadership, and stakeholders, as well as the Regional Assistant Superintendent and many of you, my School Board colleagues... As evidenced by our Board's work to rename other schools, we cannot live up to that standard if we force students to attend schools named in honor of the racist vestiges of our past — especially as we seek to combat racism in our present. In other words, a school system that honors the Confederacy cannot honor black lives. We owe it to our students, staff, and communities to take decisive action and demonstrate the sense of urgency that these and other issues deserve."
THE BOARD approved the Topic Forum Request on June 18. It came on the heels of the Board's unanimous consideration to begin a similar process for Robert E. Lee High School in Springfield, the only other high school in the County named after a Confederate leader. The Board set a precedent in 2017 when in a vote of 7-4; it approved to rename J.E.B. Stuart High School to Justice High School. The name change took effect for the 2019-20 School Year.
In their Request, Frisch and Keys-Gamarra wrote: "In its strategic plan, the Board commits to fostering "a responsive, caring, and inclusive culture where all feel valued, and hopeful." According to Frisch, the process for Mosby Woods Elementary School would start when the current renaming process underway for Robert E. Lee High School in Springfield concluded. An updated timeline detailed two public hearings, a community meeting and final board vote on a new name for the high school on July 23, in time for the new school year.
In a letter dated the next day, June 19, which coincidentally occurred on Juneteenth, the oldest nationally celebrated commemoration of the ending of slavery in the United States, seven descendants of Mosby wrote to Frisch and the Fairfax County School board members stating their position.
THE SIGNED LETTER read in part: "...In solidarity with Black Lives Matter and the peaceful demonstration against the continued oppression of people of color going on across the U.S. and Europe, (we) respectfully request that you change the name of Mosby Woods Elementary School... Mosby Woods was founded in 1963, at a time when only 1.6 percent of African American Students in Virginia attended schools with white students...The choice of name clearly designated what is now your school as an institution where black students were not welcome...We must also consider the message this sends to white students who may through their home environment or social media be susceptible to the propaganda of neo Nazis and white supremacists, who have openly opposed the removal of confederate memorials...We the undersigned do not claim to represent the views of all of Mosby's descendants...We are, however, in complete agreement that the symbols and history of the Confederacy have been so effectively misrepresented and co-opted by proponents of white supremacy that there can be no justification for "honoring" Confederate military figures by displaying monuments of them or having roads or schools named after them."