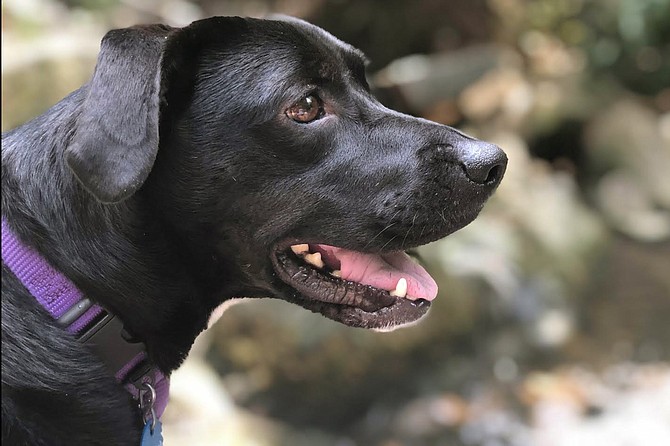 I hail from West Virginia and traveled to the Animal Welfare League of Arlington so that I could have a better chance at finding my forever family. I don't remember much before being found, but I really, really appreciate having a cool, safe place to live, with lots of treats.
I was at the shelter for a while, but then they found me a great foster home. Because of the virus, I get to hang out with my foster family all day long and I love that.
I don't have much experience with other dogs, cats or kids, but I think I would love to have a big family to snuggle up with. I'm a happy guy and enjoy playing, hiking, swimming and best of all, napping on the couch.
You can find out more about me on the Arlington Animal Welfare League Website. And you can check out some of my adoptable friends there too!
Interested in going on a virtual date with Luke? Email awla.foster.lorena@gmail.com to set up a virtual meet & greet. To learn more about the adoption process, go to https://www.awla.org/adopt/adoption-process/.
ArPets is a weekly feature by Joan Brady, an award-winning Connection Newspapers columnist and local photographer specializing in pets, children and families and contemporary business portraits. Contact Joan at joan@joanbradyphotography.com