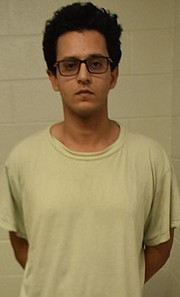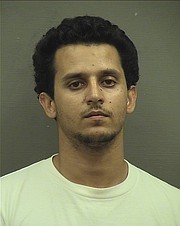 Ibrahm Elkahlil Bouaichi, who was wanted for the July 29 murder of Karla Elizabeth Dominguez Gonzalez, has been taken into custody. At approximately 11 a.m. today, Alexandria police officers attached to the FBI's regional Violent Crimes Task Force observed Bouaichi in Maryland and initiated a vehicle pursuit that ended shortly thereafter when Bouaichi's vehicle crashed in Prince George's County. Officers approaching the vehicle found Bouaichi with a self-inflicted gunshot wound. He was transported to a hospital, where he is currently receiving medical treatment.
Anyone with information about the July 29 murder may provide it anonymously.
On July 29, 2020, at 6:20 a.m., the Alexandria Police Department responded to a call regarding shots fired on S. Greenmount Drive. Officers found the body of a woman with gunshot wounds to her upper body.
This was the first homicide in Alexandria in 2020.