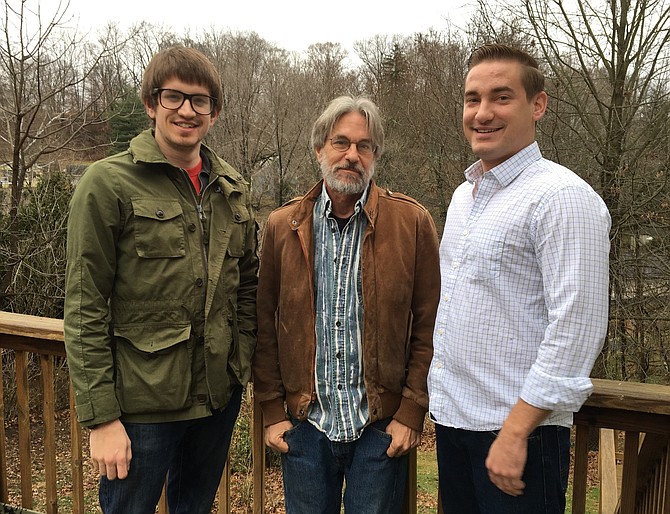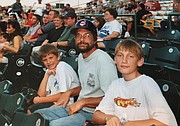 David Lee Bair, a longtime coach with Alexandria Little League, died unexpectedly April 12 at his home in Alexandria. He was 64 years old.
"This was completely unexpected," said Bair's son Samuel. "He was in fine health, doing well and very happy."
Bair was a longtime resident of Del Ray and well-known in the community.
"Dad was an adventurous guy," Samuel Bair said. "He moved around a lot and always wanted to try something new. But once he came to Alexandria in the late '80s, that was it. He loved living here and raised our family here."
Bair was born Aug. 19, 1955, in Atlanta to Mary Jane Bair and Richard Lee Bair. He was raised in Charlotte, N.C. and North Royalton, Ohio. He graduated from North Royalton High School in 1973 and went on to receive a Bachelor of Fine Arts in Photography from Ohio State University.
Known for his keen sense of humor and love for nature and gardening, Bair was also passionate about sports, photography and music. He shared his love of sports with his two sons, instilling them with a lifelong love for baseball, and with the Alexandria community where he was a coach for Alexandria Little League teams for 7 years.
"Dad was always a fair coach," Samuel Bair said. "At that age, it has its pros and cons having your father as coach. But all he cared about was having fun. He wanted to let kids experience the game and not be focused on winning and losing. It was always a victory as long as everybody had fun."
Bair's adventures included trips to England and Ireland and countless travels across the United States. He enjoyed camping and hiking and spent many of his vacations visiting and photographing state and national parks, and various wilderness areas and nature preserves.
"Dad's big hobbies were gardening, hiking, photography and sports," Samuel Bair said. "Nature was really his passion."
Bair was employed for more than 30 years in the field of photography; specifically, at Allen Photo and Dodge-Chrome Photography, both located in the Washington, D.C. area. He was a music enthusiast and amassed a collection of more than 2,000 treasured albums, CDs and tapes.
Bair is survived by his sons, Samuel Adam Bair (Silver Spring, Md.) and Matthew Richard Bair (Lake Tahoe, Ca.); mother, Mary Jane Bair (Longwood, Fla.); brother, Richard Noble Bair (Sammamish, Wa.); sister, Julie Bair England; brother-in-law, Gary England (Deland, Fla.); and former spouse, Cheryl Beth Bair (Athens, Ohio). He was preceded in death by his father, Richard Lee Bair.
A memorial service for Bair will be held at a later date. In lieu of flowers, contributions in his memory may be made to the National Park Foundation at www.facebook.com/donate/2613391115653556/
"Dave was a generous friend and this is a perfect way to remember him," Kyle Steichen posted on the Facebook fundraising page. "Someday soon, I'll take my family to a national park, take out my camera equipment and at that moment will remember Dave."