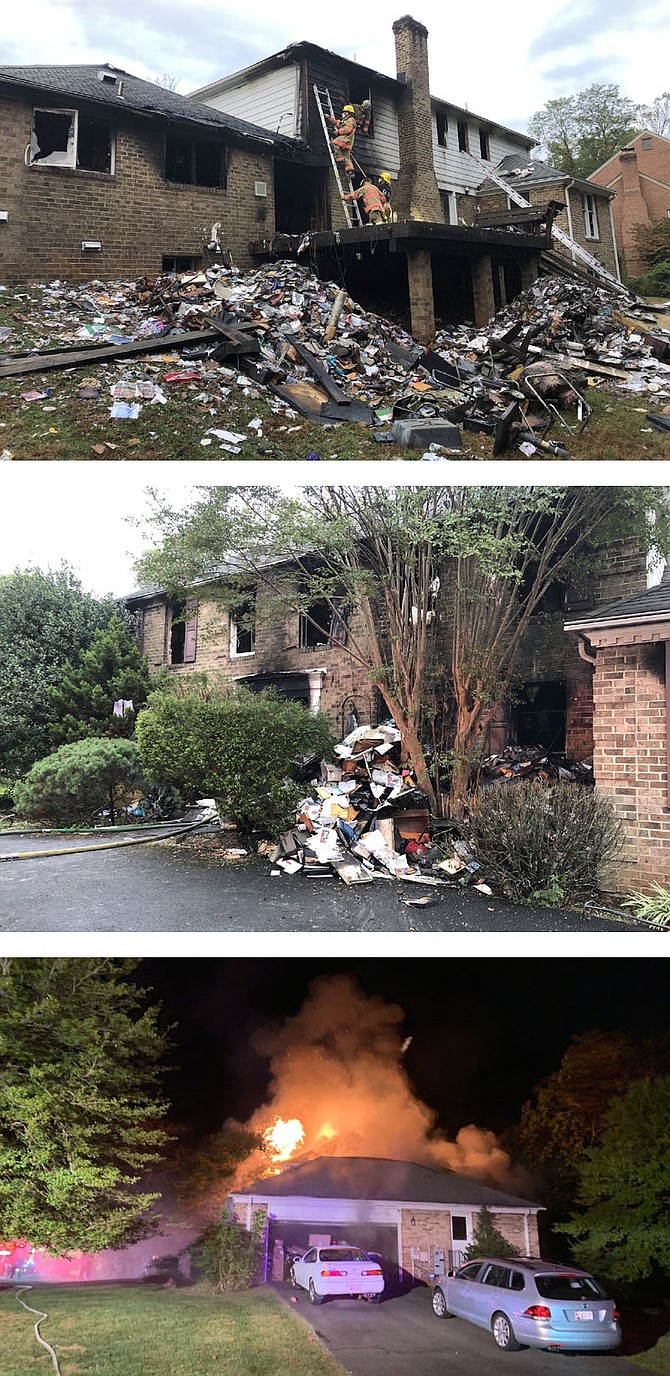 More than 80 firefighters responded to an early morning house fire on Persimmon Tree Lane in the Carderock Springs area. The fire was caused by an unattended pot on the stove, said Pete Piringer of Montgomery County Fire and Rescue. The sole occupant discovered smoke and could not access the phone in the kitchen, but went to neighbors to call 911. The resident likely left the door open, Piringer said. There was no working smoke alarm, and hoarder conditions complicated firefighting efforts, Piringer said..
Firefighters will return to the neighborhood in coming days to talk to neighbors and test smoke detectors. Check yours.
Via Twitter:
Pete Piringer @mcfrsPIO
Update (~245a) 7601 Persimmon Tree Lane, Potomac; Cause, unattended pot on stove; Area of Origin, Kitchen; note: sole occupant discovered smoke & could not access phone (in kitchen) went to neighbors to call 911 (likely left door open); Total Damage >$800K; no working smoke alarm
Pete Piringer @mcfrsPIO
Traffic Advisory - Persimmon Tree Lane BLOCKED btwn Persimmon Tree Rd (IAO Carderock Springs ES) & Persimmon Tree Rd (near Congressional CC), or btwn Lily Stone Dr & Comanche Ct, fire department activity, police directing
Pete Piringer @mcfrsPIO
Update - 1 FF injury (medical) 7600blk Persimmon Tree La, Potomac; NO smoke alarm; Cause, unattended cooking; Damage, >$800K; occupant got out ok; heavy fire load, hoarding conditions; ~85 @mcfrs FFs responded
Pete Piringer @mcfrsPIO
Carderock Springs @MontgomeryCoMD @mcfrs is involved in more than putting out fires & taking people to the hospital. Area FFs are engaged w/ Safety in Our Neighborhood program: buff.ly/2ublamW 'After-the-Fire' Safety Surge Checking Smoke Alarms - Put a Finger on It!