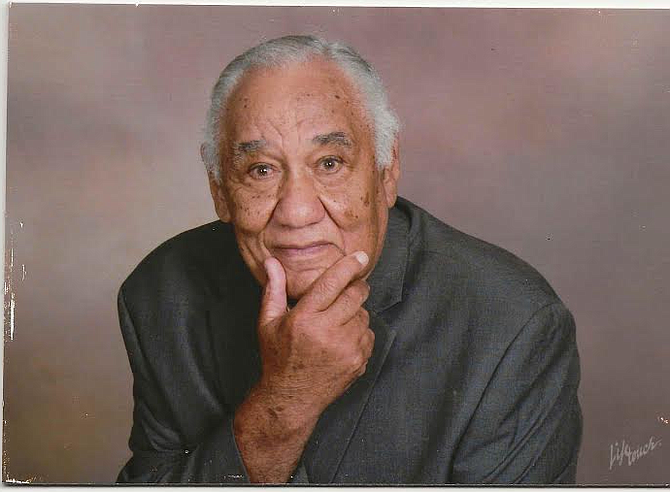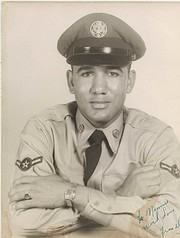 Donald said, "Sometimes we do not know what the outcome will be from the decisions we made in our youth, but for me I made a good choice in going into the Air Force." His decision to go into the Air Force brought him more security in his later years. After graduating from Parker-Gray School in 1949, Donald Lee Taylor worked for a short time at Banner Laundry in the 900 block of Oronoco Street, until he obtained a job with the American Red Cross at 615 North St. Asaph Street as a stock clerk and truck driver. In the winter of 1952, Donald received a letter from the draft board instructing him to contact them. Before he contacted the draft board, he immediately volunteered for the United States Air Force. If he was going to serve his country, he thought, it would be his choice of service.
For his basic training, he was sent in on February 1952 to Sampson Air Force Base in Geneva, New York. In his division, there were 50 recruits only; two were African Americans. This was the first time Donald had been away from his close-knit family. After his two months of basic training, Donald did not come home. He was sent to the Barksdale Air Force Base in Shreveport, Louisiana for four months. Then after four months, he went home on leave for one month. While he was on leave, he married Jean Frances Jackson on Aug. 11, 1952 at St. Joseph's Catholic Church. After his leave, he was sent to a technical School in Cheyenne, Wyoming at Francis E. Warren Air Force Base.
Throughout Donald's remaining years in the Air Force, he was stationed in Puerto Rico; Columbus, Ohio; Morocco; and Alaska. He never thought he would travel beyond Alexandria, but the military exposed him to parts of the world he never imagined he would see.
After four years of service, Sergeant Donald L. Taylor was discharged. He returned home to his wife, child, siblings and parents. For a short time, he went back to his old job at the American Red Cross, which had moved to Maryland while he was in the military. He also enlisted in the Air Force reserves. Donald used the skills that he obtained in the military to get a Federal government job at Fort Belvoir. Once his career was secured, Donald used his GI Bill to buy his current home on South Payne Street. In that home, he and his wife, Jean, raised their two daughters, Yvette and Charlene. Prior to his retirement with the Air Force reserve, Donald was selected to march in the funeral procession of President John F. Kennedy. He continued to work at Fort Belvoir until he had 30 years of service.
Donald L. Taylor was born on July 31, 1931. He is the oldest child of Charles Taylor and Dorothy Knapper. In Donald's retirement, he and his wife have faced health issues, but he is grateful to his military service for providing him a stable career, and benefits that helped his family ease the financial challenges brought on by health issues. Unfortunately his wife passed away.
Today, Donald is devoted to his church, Third Baptist, where he is a lifetime member and a twenty-year trustee. He is very close to his children and his siblings, whom he talks to every day and visits throughout the week.
When he was 20 years old, he made a decision to volunteer into the Air Force. That decision afforded him a better life. He now knows that he made the right choice.
Char McCargo Bah is a published author, freelance writer, independent historian, genealogist and a Living Legend of Alexandria. She maintains two blogs, http://www.theotheralexandria.com and http://www.findingthingsforu.com.