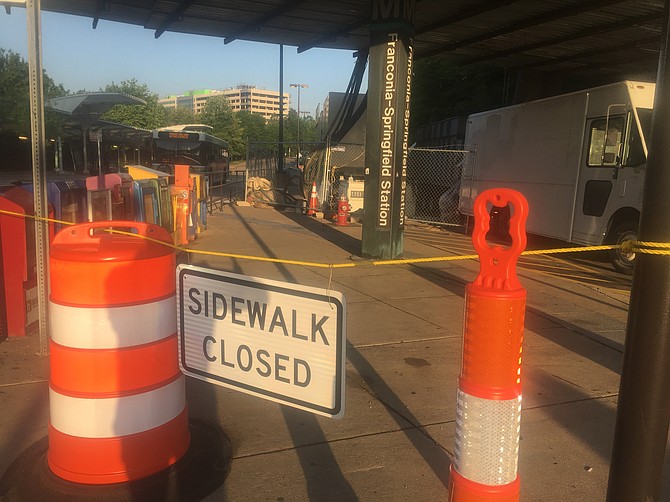 On the last day of Metro operations from the Franconia-Springfield Metro Station over the summer some questions remained unanswered.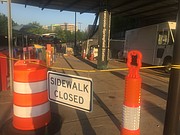 Between Saturday, May 25 and Sept. 8, there will be no blue or yellow line rail service south of the airport, which includes Braddock Road, King Street, Eisenhower Avenue, Huntington, Van Dorn Street, and Franconia-Springfield.
At the taxi stand on Friday, May 24, Million Girma looked at his options, and is planning on business as usual until it doesn't work. In the afternoons, "shuttle people still need to go home," he said. "We'll give it a week, otherwise we'll find a way," he said.
In addition, regular Metro users have now formed their own slugline system. "As an alternate form of transportation, a new slugging line (informal carpooling) is forming at Franconia - Springfield. Drivers and riders can go to the covered Kiss n' Ride lot to pick up or ride with others going into D.C. To coordinate efforts and share information, we have created a Facebook group called "Springfield- Franconia Metro Sluglines". There are already about 100 members," wrote Nicole Miller, a nearby resident.
The project, according to the Washington Metropolitan Area Transit Authority is a three-year capital project priced at $300-400 million that will reconstruct the outdoor platforms at 20 Metrorail stations to address structural deficiencies after decades of exposure to the elements. WMATA began announcing the project last year to get a jump on outreach and to ensure the word got around.
Commuter Connections has a list of tools and resources "to navigate potential ridesharing services and other alternatives to make getting to and from work easier during the shutdown," their information stated.
"Commuters don't have to go it alone for the 100-plus-day Metro shutdown," said Nicholas Ramfos, Director of Commuter Connections, a regional network of transportation organizations coordinated by the Metropolitan Washington Council of Governments. "Commuter Connections is the region's free resource for commuting options. We are constantly looking for ways to improve mobility for commuters."
Their list of commuting options includes a Rideshare Program, CarpoolNow App, Pool Rewards and Flextime Rewards, all with a Guaranteed Ride Home option for emergencies. "Commuters who regularly (at least twice a week) carpool, vanpool, bike, walk, or take transit to work can sign-up for the Guaranteed Ride Home Program and get free and reliable rides home when one of life's unexpected emergencies arise," their information stated.
Viewpoints
What Are Your Plans for Getting to Work
Zach Buchanan, Fairfax: "If I were going to go to DC, I'd drive."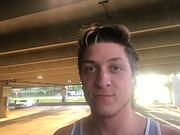 Chuck Mula, Springfield: "We'll go back to riding VRE."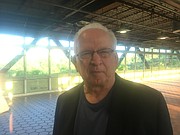 Susan Wilson, Lake Ridge: "Usually ride the VRE, probably go back to riding it."
Jennifer Paull, Lorton: "That's a good question."