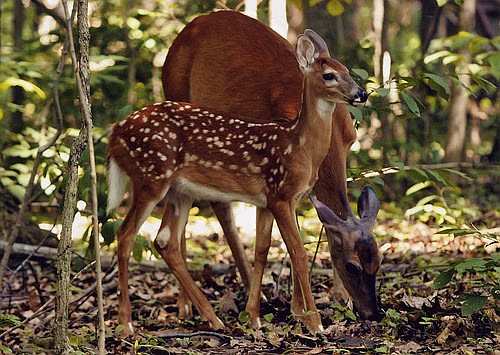 The Maryland Department of Natural Resources is seeking public comment on the state's management of white-tailed deer. The input will be used to help revise the state's deer management plan for the next 15 years, establishing long-term goals, and identifying specific objectives and strategies for achieving them.
Through Feb. 28, the public can provide comments online: www.doit.state.md.us/selectsurvey/TakeSurvey.aspx?SurveyID=l8108m2#
The department is also accepting feedback by phone at 410-260-8540; by fax at 410-260-8596; or in writing to: Maryland Department of Natural Resources, Wildlife and Heritage Service, 580 Taylor Avenue, E-1, Annapolis, MD 21401.
"We look forward to hearing from all citizens interested in one of Maryland's most important wildlife species – the white-tailed deer," Wildlife and Heritage Service Director Paul Peditto said. "Public input is vital to crafting a well-rounded plan that includes all opinions about deer and how they should be managed."