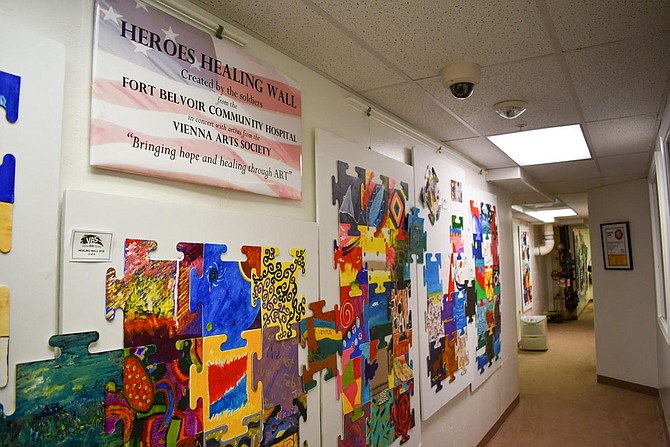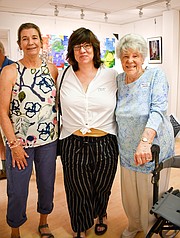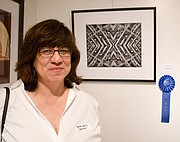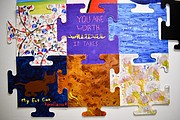 The Vienna Arts Society held a reception for their judged photography show, "The Open Door," as well as a viewing of their ongoing exhibit, "The Healing Wall." Chairman and photography show judge Sandi Croan has been a Northern Virginia photographer since 2003.
"It was a really fun theme to judge," said Croan. "There are beautiful examples of photography and art, so I enjoyed doing this."
Margaret Raymond, member of VAS, organized the photography show. "I was in charge of the show last year and I wanted to give people a challenge, instead of just bringing in nice pictures," said Raymond. "I was thinking a year ago, immigration was just starting to show in the news and it wasn't quite the hot spot political storm that it is now so I thought of 'open doors.' I defined it as a gate, pathway, opening, an opportunity or a risk. Most photographers took it literally." The pictures were mostly taken by members of VAS and photographers from other organizations, but submissions from the public were accepted as well.
"The Healing Wall" is an ongoing exhibit featuring original artwork by members of the Fort Belvoir Community Hospital. It contains six years of puzzle pieces created by troops on the mend, family, and staff. Members of the VAS bring puzzle pieces and art supplies to the hospital demonstrating techniques to create original art. Information on the exhibit states that "Most of the patients have little experience with creating art, and yet as they begin putting paint onto the pieces they discover their own 'inner artist.' Each piece makes a powerful statement by itself as well as part of a collaboration to add to the larger puzzle." Visitors can view "The Open Door" until Aug. 31 and the ongoing "Healing Wall" exhibit at VAS's new location: 243 Church Street NW, Suite 100LL.