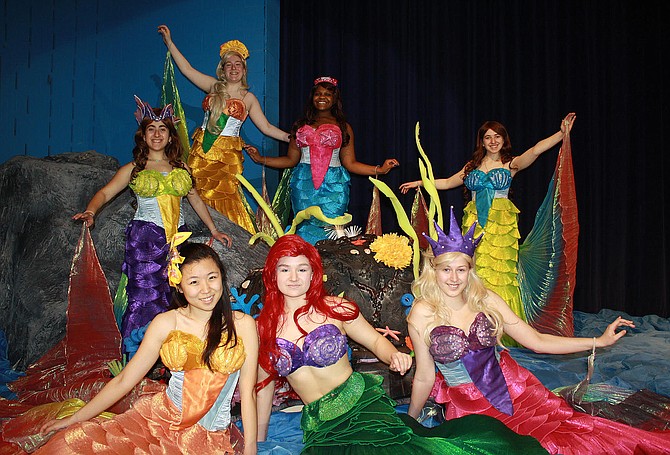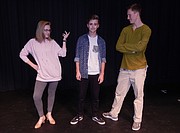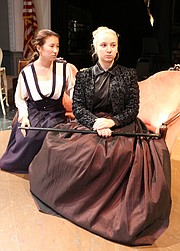 Three local high schools have been honored with a total of 14 Cappie nominations. Fairfax High received nine nominations for its musical, "Disney's The Little Mermaid," Woodson High garnered three for "Pippin" and Paul VI High captured two for "Anastasia."
Honoring the best in high-school theater in the National Capital Area, the 2018 Cappies Awards Gala will be held Sunday, June 10, at 7 p.m., at The Kennedy Center in Washington, D.C. Below are the nominations:
*Fairfax
Marketing and Publicity: Olivia Berroa, Emily Bui, Andy Giron, Chryne Lillo;
Special Effects and/or Technology: Margaret Gries, Thomas Iodice, Jonathan Pepin, Aren Tifft;
Hair and Make-up: Kira Kerr, Julie Kovach, Sydney Robinson;
Props: Taylor Mead;
Lighting; Gregory Kobayashi, Gus Schouviller, Aren Tifft;
Costumes: Ryan Aust, Emma Dabolt, Neva Sedlak;
Choreography: Rachel Apostolico, Lindsey Gries, Sophia Poteet;
Comic Actor in a Musical: Ian Kirkland;
Supporting Actress in a Musical: Julie Kovach
*Woodson
Male Dancer: Nick Dache;
Female Dancer: Hannah Black;
Male Vocalist: Jack Hopewell
*Paul VI
Comic Actress in a Play: Katey Sue Ransom
Supporting Actress in a Play: Mackenzie Bacarella
The Directors React
"We, here at Fairfax, are thrilled about our nine nominations," said Director Erich DiCenzo. "This recognition especially highlights the expansive and professional work of our technical-theater students.
"Proud to always uphold integrity and honesty – where all work is completely student-designed, constructed and executed – we are honored to represent our school at this year's Cappies Gala," he continued. "Our two individual-performer nominations are the icing on the cake for two of our most talented and respected seniors. Good luck to all!"
At Woodson, Director Terri Hobson said, "I'm so proud of our three nominees, as I am of everyone in our program. Jack, Hannah and Nick exemplify the ideal of excellent work and talent in high-school theater. Our cast and crew worked together so well to build this beautiful show, 'Pippin.'
"The Cappies and our FCPS theater programs have also been instrumental in connecting our schools through our artistic endeavors," continued Hobson. "The students have been able to get to know each other through being Cappies Critics, and they all support other schools through attending other schools' shows and sending break-a-leg notes. Our theater community has become bigger and closer through the Cappies program."
Also delighted with her school's nominations was Paul VI Director Kathy d'Alelio. "I am so excited for our two Cappie nominees – Mackenzie Bacarella for Supporting Actress in a Play and Katey Sue Ransom for Comic Actress in a Play," said d'Alelio. "These actresses took direction well and worked very hard to achieve the wonderful performances they gave."
In addition, she said, "We are also well represented in the production. John Jennings was chosen as one of the Cappie singers during the gala, and Maddie Mangilit will be dancing in the Honoree Finale Number. I can't wait to see our kids on stage!"