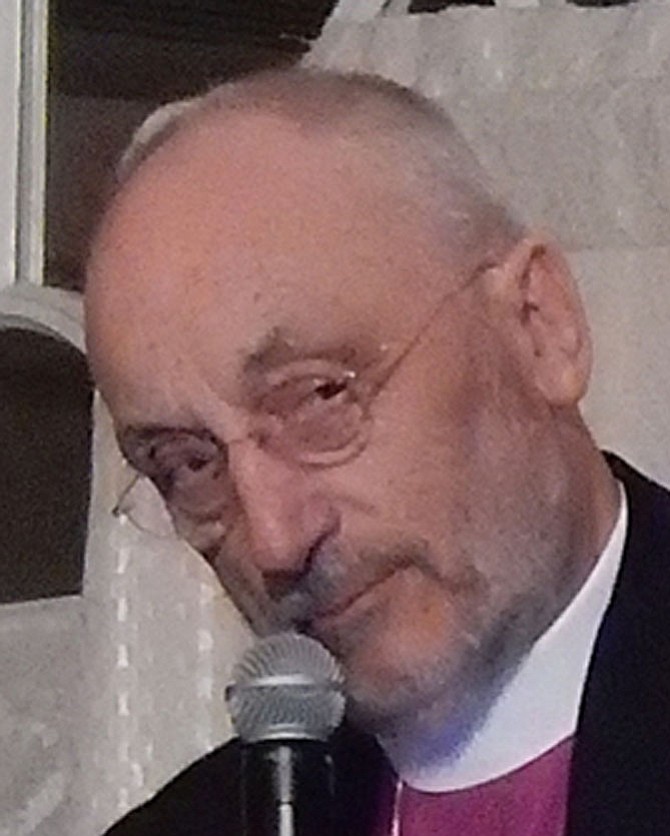 Fairfax — When The Lamb Center celebrated its 25th anniversary, Oct. 11, with a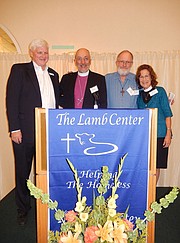 banquet at The Waterford, it was an evening of both joy and reflection. Executive Director John MacPherson said Father Martyn Minns started this faith-based ministry at Truro Episcopal Church.
"He noticed the church was constantly getting requests for aid from the poor, and they wanted to go deeper and help more," said MacPherson. "So The Lamb Center first opened in 1992 over a pawn shop, with little more than a hot plate, a coffee pot and some doughnuts. We wanted to teach our guests about Jesus but, much to our surprise, they brought Jesus to us. And 25 years later, we're still going strong."
Since those early days, the need for help here in Fairfax has grown; and, fortunately, so has The Lamb Center, itself, moving last year into a new, two-story, 10,000-square-foot building at 3160 Campbell Drive. Learn more by calling 703-691-3178 or visiting www.thelambcenter.org.
This daytime, drop-in shelter offers hot meals, showers, laundry services, basic dental care, plus recovery and employment counseling to the poor and homeless. These guests come from all walks of life and, for a variety of reasons, have fallen on hard times. But at The Lamb Center, they find a warm welcome and open, caring hearts.
IN 2016, The Lamb Center received 31,030 guests, averaging 102 per day. It served 42,136 meals, provided 11,204 showers and more than 10,000 counseling sessions. It hosted 300 AA meetings, while also offering Bible studies, computer classes, haircuts, clothing, housing searches and relationship advice. But it wouldn't be possible without the support of The Lamb Center's more than 100 churches, 1,200 individual donors, dozens of local businesses and tireless volunteers who logged more than 20,000 hours total.
Introducing Minns, who's now a bishop, Lamb Center Board Chair Kelly Johnson said the center wouldn't be in business without his "compassion, vision and leadership." And Minns acknowledged the support of the Fairfax City Council when he was Truro's rector.
During that time, he asked his friend Jim Barnes to determine the area's most pressing needs, and Barnes said there was no place for the homeless to go during the day. Minns and Barnes brainstormed names for the new ministry and began with Local Area Ministry (LAM).
"Then Jim's wife Linda added the B for Local Area Ministry Because (LAMB)," said Minns. "We did it because men, women and children needed help, and God told us to do it, and so The Lamb Center was born. God loves the poor and he's told us to follow his example. When we die, we'll be asked, 'Did we help the poor?' – and our destiny will depend on our answer."
Besides, he added, "We need the poor because they know that, except for the grace and mercy of God, we are lost. And they remind us of what's truly important in life – our relationship with God and with the people around us. And may God continue to bless the Lamb Center – because."
Johnson said the churches send the center supplies, volunteer and donations, and "We literally could not do what we do every day without the support of the faith community. Board Vice-Chair Tara Ruszkowski then acknowledged recently retired nurse Lori McLean, who contributed many hours to the center.
"I've been volunteering there Tuesday afternoons since 2008, and I'm still the newest, Tuesday volunteer," said Ruszkowski. "So our volunteers come and stay." Banquet attendees then watched a video about the center, in which MacPherson said, "The Lamb Center is a place where people often come when they have no place else to turn."
THE GUESTS' COMMENTS on that video included: "A child's illness, a car accident – just one thing and you're homeless. They welcome you with open arms. When I just need someone to talk to, I come here. If it wasn't for The Lamb Center, I'd be in much harder times. I can get some food, a hot shower and clean clothes and look like everybody else."
Another person on the video, Ken McMillon, said, "Everybody has a reason for where they are and how they got there. But people who have compassion try to understand and help. I'm not ashamed anymore."
Board member Sharon Jones noted that the center opened a dental clinic in March to do emergency extractions and referrals to the Northern Virginia Dental Clinic. "We reached out to the NVCC School of Dental Hygiene and also asked dentists to volunteer, and they've done it," said Jones. "This group of professionals has been a blessing to The Lamb Center. To date, we've provided 100 separate dental services to 63 guests. It's important to people's overall health and to their self-esteem."
Dave Larrabee, the center's operations director, said, "The most important thing we offer is a sense of community. I've been there 18-1/2 years, and it's an amazing place." He then prayed, "You open so many doors, Lord, and we thank You for all the lives You've transformed. We remember the 25 years of Your awesome ministry, and we pray that You continue to guide us. Continue to bless our guests and keep safe all those who don't have a place to lay their heads."
Afterward, Fairfax City Mayor David Meyer said, "Over the last 25 years, The Lamb Center's ministry has grown in its inclusiveness and its effectiveness in helping the poor in our community. There's tremendous support across the City, and especially on our City Council, for the center as it moves into its second quarter century. This is a place that changes lives and transforms our community, and we're all better for it."