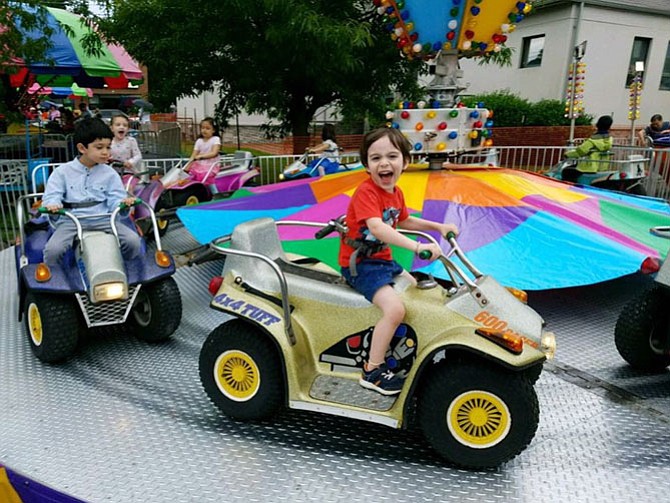 Rain dampened the festivities of one of Vienna's most-anticipated annual events, ViVa! Vienna! on May 28 when hundreds of vendors took their places with amusement rides, live entertainment on multiple stages, and carnival food galore. Day two of the three-day festival started out promising, but, by noon, the skies had opened up to a downpour, sending festival-going families running to shelter. Around 3 p.m., the rain lightened to a steady drizzle and crowds began returning to the historic Church Street corridor.
Marketplace vendors ranged from hair accessories and jewelry to framed art and home services. Much like a marketplace in Casablanca, some vendors called out to passers-by.
The rain didn't stop the entertainment on the main stage, though. Sounds of pop and rock drifted over the Town Green even under wet circumstances. Vienna Idol semi-final performances continued protected under tents and Church Street strollers paused to hear the semi-finalists.
The Memorial Day ceremony was held on Monday at noon in warm sunny weather.