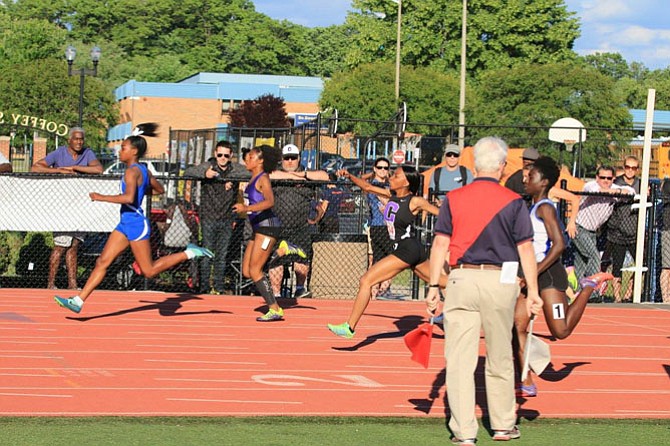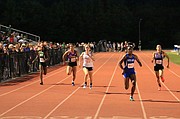 Hannah Waller, a freshman at South Lakes High School, tied a 12-year-old record when she won the 100 meters at the 6A North Region Track and Field Championship Friday, May 26 at James Robinson Secondary School in Fairfax.
Waller ran a 11.99 to tie the region mark set by Murielle Ahoure, a 2012 and 2016 Olympian. Ahoure ran for Hayfield Secondary School when she set the mark in 2005.
Waller also won the 200 meters (24.74) and has qualifying times in both events as well as the 400 meters going into the state championships.
At the region championship, the Seahawks also got a winning performance from junior Jamie Richards, who won the girls discus with a throw of 119-07.00.
Other SLHS highlights from the region meet include:
Senior Devyn Jones finishing third in the 300 meter hurdles (45.89) and fifth in the 100 meter hurdles (15.07).

Senior Timiebi Ogobri's third place finish in the 100 meters (11.27).

Juniors Olivia Beckner and Sean Casey's top five finishes in the 1,600 meters with Beckner finishing second in the girls division (4:56.01) and Casey winning his heat and finishing fifth overall (4:26.35).

Both 4x800 meter relay teams finished fourth. Beckner teamed with juniors Emily McGrath, Aly Rayle and Reagan Tobias for a 9:26.45. The boys team of Casey, junior Alex Loukili and seniors Peter Sepulveda and Jack Watkins ran a 8:02.28.
South Lakes will send 27 athletes to the VHSL 6A State Championships June 2-3 at Todd Stadium in Newport News.