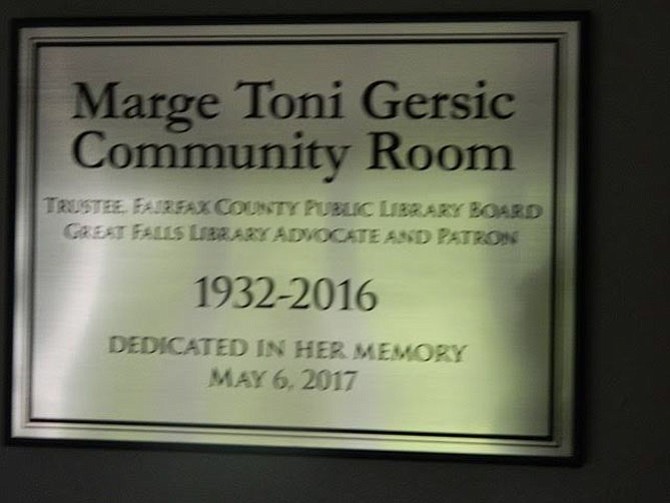 Great Falls residents and county leaders gathered at the Great Falls Library on May 6 to pay tribute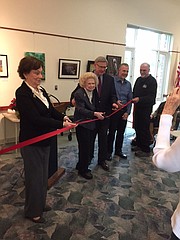 to Marge Toni Gersic who fought valiantly 25 years ago and against many obstacles to obtain a library for Great Falls.
Marge Gersic passed away last fall; naming the large meeting room for her is seen as a way to mark the many contributions she made to her community. She later became the Dranesville representative to the Fairfax County Library Board and was a president of the Great Falls Citizens Association (GFCA). The dedication program was organized by the Friends of the Great Falls Library, GFCA, and the Great Falls Library.