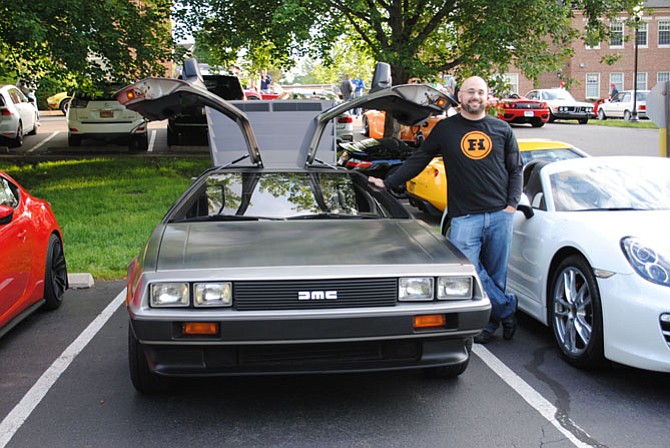 Great Falls — Car enthusiasts gathered on Saturday May, 27 at the weekly Katie's Coffee House hosted event,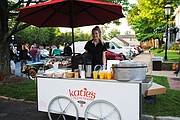 Cars and Coffee.
Car lovers, photographers, and interested community members were seen outside of The Old Brogue and in front of various businesses to which the popular event expanded because of the large crowd of vehicles. The car show attracts a large crowd every Saturday morning.
"It is a way to connect with other people who are passionate about cars and people who are passionate about photography. You can connect with people with a lot of similar interests," said photographer and car enthusiast, Cecilia Schmitt of Springfield.
The car show not only welcomes Great Falls community members, but also attracts a lot of people from other parts of Northern Virginia. License plates from Colorado, Maryland, and other states could be seen as well showing the large, expansive crowd that the event attracts.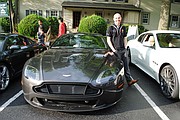 "This is definitely one of the biggest car shows in the DMV area. A lot of people know about this," said Mustafaa Bachus of Baltimore.
A variety of the newest, shiniest cars took up many spots but the event gave people the opportunity to see a bit of history too. There were cars from past decades, including a 1945 Willys Jeep Overland Cj2A, owned by Mike Gardner from Fair Lakes and a 1981 DeLorean DMC 12, owned by Matt Spinapolice from Herndon.
"I think it brings the community together. It's something early on a Saturday morning and before the day even starts you have something to do. It is a great place for families too," said High School student and Katie's Coffee barista, Joanna Lundquist.
Katie's Coffeehouse sells regular coffee and sweet treats outside the building for patrons. The business is also open inside for specialty coffee and breakfast during the event.
For more information, visit katiescarsandcoffee.com.