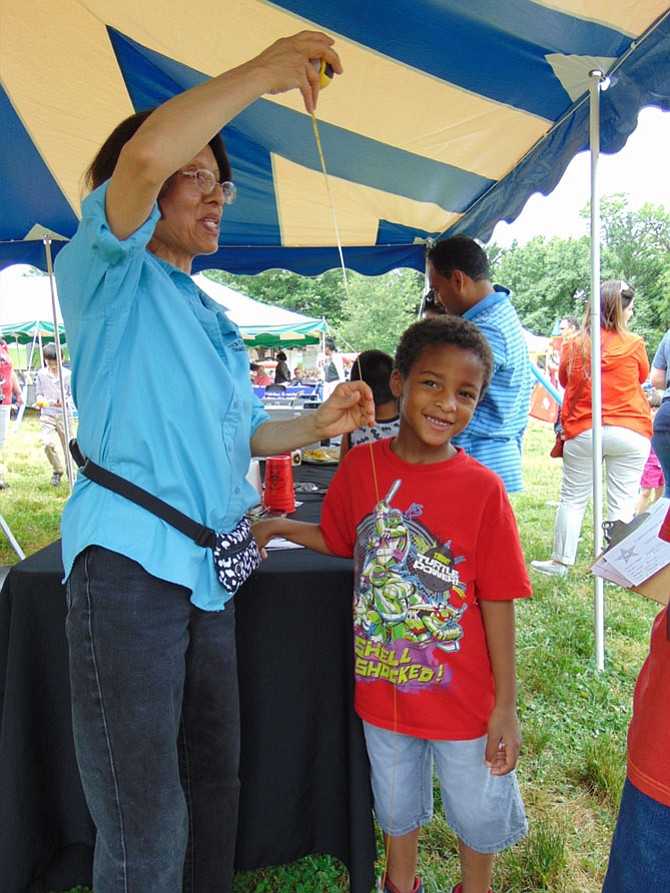 The fifth annual Hope and Health Festival took place on Saturday, May 20, 2017, behind Lorton Library in Lorton. The event provided health screenings to low-income families and information on county services like Medicaid and food stamps. Some of those in attendance included the INOVA Lorton HealthPlex, which provided blood pressure and stroke screenings; Health Access Assistance Team (HAAT), which provided info on SNAP, Medicaid and county health clinics; and the Area Agency on Aging, to name a few. Also on hand were the Mason Neck Lions Club Van, which did hearing and sight screenings; and the Kaiser Mobile Health Unit, which did BMI, glucose, and blood pressure screenings.
"The Hope and Health Festival, which is a partnership between the Lorton Community Action Center, South County Cares and the Lorton Library, is designed to provide information and screenings to families in the greater Lorton area," said Linda Patterson, Executive Director with LCAC. "This is a great opportunity for families to gain information and remain healthy regardless of income. We're excited about all the organizations that joined us here today and know that it will make an impact on all the families participating."
She added, "Here in this part of the county, transportation is a big issue so having this event in their own back yard is critical."