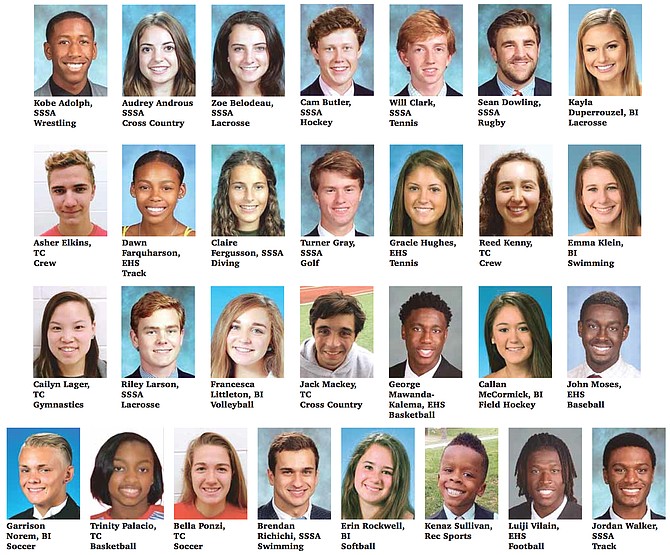 High school athletes from across the city will be honored by the Alexandria Sportsman's Club at the organization's 62nd annual Athletes of the Year gala May 30 at the Westin Alexandria Hotel.
Former Washington Redskins co-captain and Super Bowl XXVI MVP runner-up Brad Edwards will be the keynote speaker at the event, which will also recognize an outstanding Rec Center Athlete of the Year and a Coach of the Year.
Edwards, a second round draft pick and nine-year veteran of the NFL, is currently the assistant vice president and director of athletics at George Mason University.
In addition to the Athlete of the Year honors, $26,000 in scholarships will be presented to 13 high school scholar-athletes. The program will also include the induction of Jon Peterson, chairman of the Executive Committee of The Peterson Companies, into the ASC Hall of Fame.
The annual ASC banquet will be held May 30 at the Westin Hotel Alexandria, 400 Courthouse Square. Registration and reception begin at 6 p.m. with dinner and awards beginning at 7 p.m. The event is open to the public and tickets can be purchased online at www.alexvasports.org.