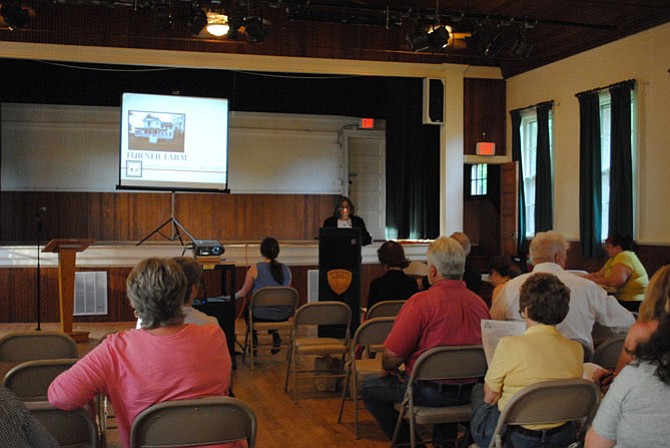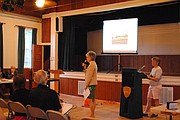 The Fairfax County Park Authority (FCPA) held a public information meeting to review Sarah Kirk's application for the Resident Curator program. The event was held at the Grange on Thursday, May 17.
Kirk, owner of the Saddlery, and her family have applied to the program. They plan to bring their animals and farm life to Turner Farm, located on Georgetown Pike, to introduce a pastoral retreat center into the community.
"We started a foundation, The Becky Love Foundation, and we are really focused on bereavement camps for kids. We are trying to help those kids who have lost a parent or sibling and help them recover," said Kirk.
The Becky Love Foundation was created after the loss of Kirk's daughter three years ago. The charity organization provides financial support for therapy and educational needs to individuals from high school through college.
The meeting gave Kirk the opportunity to present her proposal to the public. Both the public and the evaluation team were then given the opportunity to ask questions.
The park authority developed the Resident Curator Program for properties that have not been taken care of. It allows individuals or organizations to have a long-term lease agreement designed to preserve historic properties. The tenants must agree to rehabilitate and maintain the publicly owned properties.
"We are all in this together and want to see this happen," said Park Board Representative, Timothy Hackman.
Kirk and her many supporters expressed the desire to move the application process along as quickly as possible.