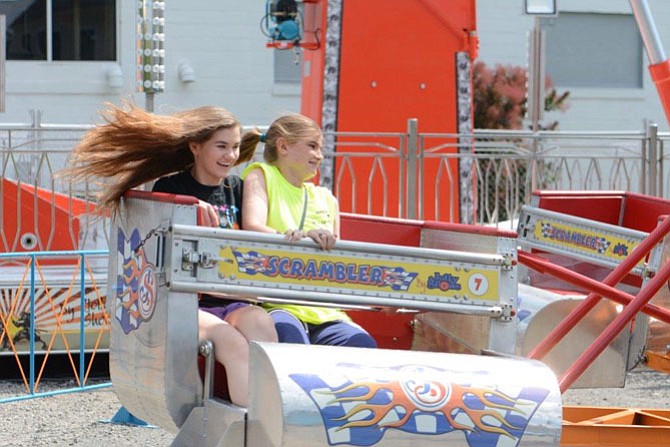 Herndon — The 37th Annual Herndon Festival, an event known as the largest free event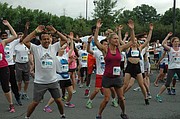 in Northern Virginia, will be held June 1-4 at the Historic Downtown Herndon, 777 Lynn St., intersection of Lynn and Station streets. The Herndon Festival features local and nationally-known entertainment on three stages, a carnival, fireworks displays on Thursday and Saturday, children's hands-on art area, arts and crafts show, business expo, 10K/5K races and fitness expo on Sunday, complimentary shuttle bus service, and an assortment of food vendors.
The festival is produced by the Town of Herndon Parks and Recreation Department with assistance from local area civic organizations and businesses. Festival goers can learn about Festival highlights and insider tips to having a great time at herndonfestival.net.
Thursday performances feature the music of Juxt, Parthenon Huxley, and Strung Like a Horse; Friday performances featureBad Influence Band, Crowded Streets The Dave Matthews Band Experience, and Rico Monaco Band; Saturday headliners include Ebb & Nova, Sgt. Pepper's Lonely Bluegrass Band, and The American Rogues. In addition, there will be entertainers roaming the grounds of the Festival to keep everyone smiling throughout the day.
New this year, Country on the Green, from 11:30 a.m.-6 p.m. on the HMC Stage lawn includes country line dancing & lessons, lawn games, beer, bbq, and four amazing bands, featuring The Stickers, Blake Esse, Andrew Salgado Band, and Delta Spur.
Festival hours are as follows: Thursday, June 1, 6-10 p.m.; Friday, June 2, 5-11 p.m.; Saturday, June 3, 10 a.m.-11 p.m.; and Sunday, June 4, 10 a.m.-6 p.m. Pets are not allowed in the Festival area, and all backpacks, packages and hand-carried items will be searched for prohibited items.
A free shuttle bus service will transport attendees to and from the Festival area, departing every 10 minutes from Worldgate Shopping Centre and Herndon High School. Worldgate Centre riders will need to walk along Worldgate Drive and look for the signs at 12975 Worldgate Drive. Riders at Herndon High School need to meet at the large rock at the entrance to the school, off Bennett St. Parking at both shuttle bus pick-up/drop-off locations is free. Or, ride a bike and enjoy a free bike valet service located at the corner of Lynn and Elden streets.