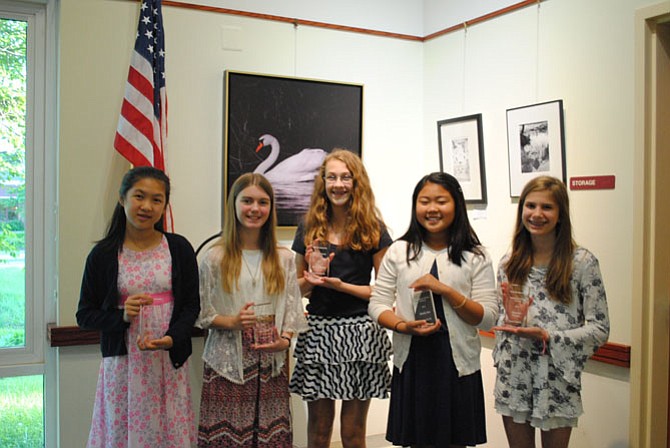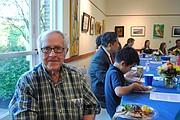 On Tuesday, May 16, the Optimist Club presented students with the annual Helping Hands Awards. The event took place at the Great Falls Library.
Laughter and good spirits filled the library as students were recognized for helping the community and individuals in an outstanding way.
Charlotte Karanik of Great Falls Elementary School, Sabrina Chang of Spring Hill Elementary School, Maddy Kim of Colvin Run Elementary School., Jenna Ainge of Armstrong Elementary School, and Muriel Wallach of Churchill Road Elementary School were recognized for their outstanding helping hands.
"We are an organization that wants to bring out the best in kids when they go above and beyond in the community," said Great Falls Optimist Club President, Linda Thompson.
Each school received $250. These students who went above and beyond in helping others in need will have a say as to where the money will be spent.