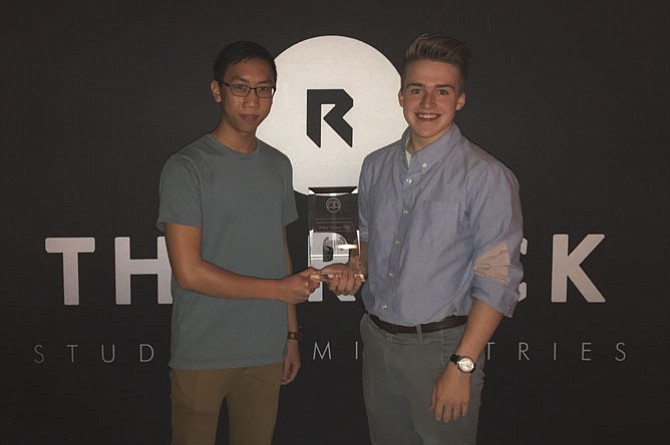 McLean — Since two teenage filmmakers from McLean produced the film, "When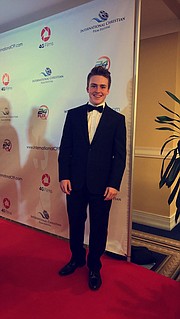 Waters Rise" last year, it has been accepted to nine film festivals across six countries and won a couple of awards in the process.
Josh Leong, 17, a junior at McLean High School, and Benjamin Hunt, 17, a junior at Langley High School, began making the film during their sophomore year. The duo raised $2,750 on Kickstarter and social media and spent nine months making the 17-minute film.
They did everything from raising the money, maintaining a budget, writing the script, casting the roles, filming it according to a production schedule, and editing the film to produce the final product. The film is a Biblical parable of the Wise and Foolish Builders story from the Gospel of St. Matthew.
In one year, they've entered it into nine film festivals, including: MoveMe Film Festival (Antwerp, Belgium); Next Generation of Filmmakers Film Festival (Los Angeles, California); CMS International Children's Festival (Dhaka, Bangladesh); Christian Worldview Film Festival (San Antonio, Texas); Berlin Student Film Festival (Berlin, Germany); International Christian Film Festival (Orlando, Florida); Short to the Point Film Festival (Bucharest, Romania); Scout Film Festival (Stowe, Vermont); and, Voices from the Waters International Traveling Film Festival (Bangalore, India).
The film won the Best Student Filmmakers Award at the Christian Worldview Film Festival in San Antonio; and the Audience Choice for Best Student Film at the International Christian Film Festival in Orlando.
"It is an amazing honor to participate in these festivals and meet other young filmmakers with similar interests who want to get into the film industry," said Hunt. "It truly is a once in a lifetime experience to walk the red carpet and to go up on stage and accept an award on behalf of the cast and crew of 'When Waters Rise.' I loved the ability to develop friendships and network with professionals in the industry."
He added: "Throughout the course of producing the film Josh and I have had to work extremely closely and it has truly shown me how important communication is, especially when working on a project like this."
This fall, Hunt will begin to apply for colleges. He hopes to attend film school for four years and then jump into the action in either New York or Los Angeles. "There are so many opportunities for new filmmakers now, especially with the use of online streaming. There are so many directions to choose from. I am going to see where school and God takes me but my dream is to work on a big budget film or develop my own TV show one day," said Hunt.
Leong, who has been busy for the past six months making new films, added, "I've been able to apply lessons I'd learned in making 'When Waters Rise' in my newer films, and it's definitely empowered me with confidence and belief. Despite our own struggles and the storms I faced throughout the production of the film, I've been renewed with new maturity and perspective. It's an experience that's been invaluable to my passion and my pursuit of the craft I love."