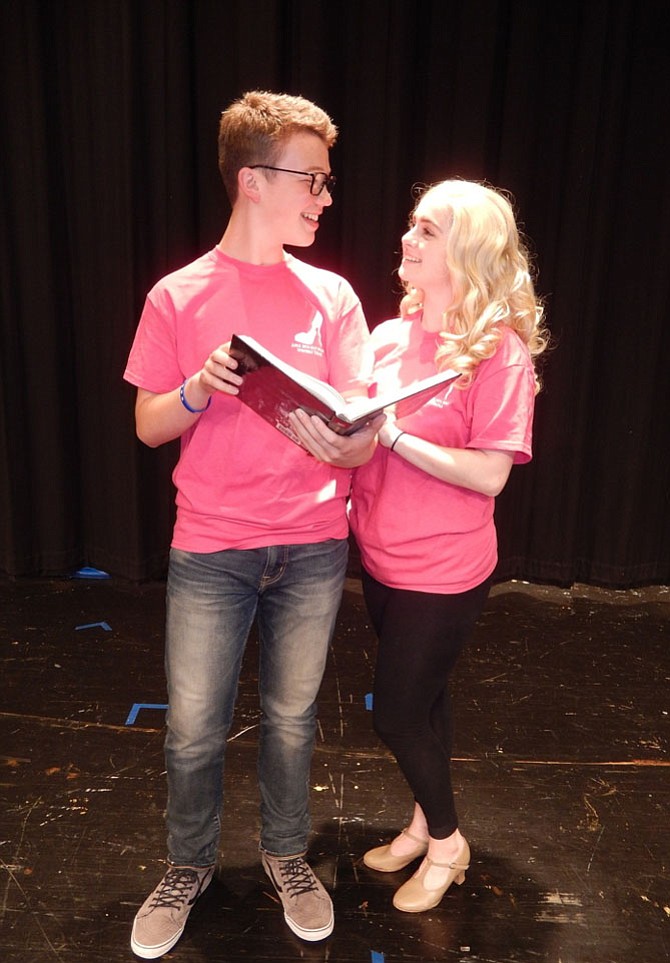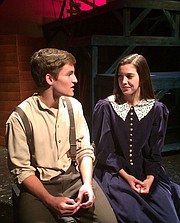 The 2016-17 National Capital Area Cappie nominations are out, and Westfield and Chantilly high schools received a total of 27 nominations. Centreville High doesn't participate in the Cappies program.
Westfield's 14 nominations – including Best Musical – were for its production of "Legally Blonde: The Musical," about a young woman who follows her ex-boyfriend to Harvard Law School. Chantilly's 13 nods – including Best Play – were for "Peter and the Starcatcher," the prequel to the iconic "Peter Pan."
Westfield, Chantilly and all the other nominees will find out who'll win what, Sunday night, June 11, at the 18th annual Cappies Awards Gala at The Kennedy Center in Washington, D.C. Meanwhile, the directors at both schools are delighted with the recognition their students and theater programs are receiving.
"My heart is overflowing," said Westfield Director Rachel Harrington. "I am ecstatic that my kids earned 14 Cappies nominations for their performance of 'Legally Blonde.' But award winners or not, they have done something amazing. I walk down the halls at school hearing kids who aren't theater students singing, 'Oh my God, oh my God, you guys' from our show."
Furthermore, she said, "I've had more kids asking to switch into theater classes, the last couple weeks, than all year long. And people I never thought would see the show came back a second and third time. That, right there, is the magic of theater – the ability to reach the unreachable and to change life as we know it. Who knew it would take a perky, pink musical to do all of that? To my kids, you are winners to me in all the greatest ways already. Bravo!"
At Chantilly, Director Shannon Khatcheressian said, "We are thrilled to receive 13 nominations, including Best Play, for 'Peter and the Starcatcher,' Both the cast and the production crew worked tirelessly to ensure a top-notch show; and regardless of the results, I am very proud of them."
Westfield
Westfield's nominations are as follows:
Critic Team – Westfield Team
Rising Critic – Grace Jenkins
Returning Critic – Diana Witt
Marketing & Publicity – John Coughlin, Anna Krelovich, Diana Witt
Props – Marty Bernier, Kristine Lowkis, Isaac Tarlton
Choreography – Emily Bidinger, Sarah Bresnahan, Bridgette Carey
Ensemble in a Musical – Sorority Girls
Female Dancer – Aubrey Cervarich
Male Dancer – Gene Kim
Comic Actor in a Musical – Ian Balderston
Supporting Actress in a Musical – Aja Rene
Lead Actress in a Musical – Molly Van Trees
Lead Actor in a Musical – John Henry Stamper
Best Musical
Chantilly
Chantilly's nominations are as follows:
Marketing & Publicity – Alayna Lee, Nora Malatinszky;
Special Effects & Technology – Colton Anderson, Carolan Corcoran, A.J. Kapfer, Ben Klosky
Sound – Josh Nguyen, Alex Yee
Props – Colton Anderson, Connor Cragg, Cullen Kendrick, Steven Schwarz
Lighting – Zoe Hutcheson, Ben Klosky, Molly Marsh, Tim Rudolph
Sets – A.J. Kapfer, Ben Klosky, Michael Rosegrant
Best Ensemble in a Play - "The Ships' Crew"
Best Comic Actress in a Play - Maria Benincasa
Best Comic Actor in a Play - Gabe Ribeiro
Best Supporting Actor in a Play - Adam LeKang
Best Lead Actress in a Play - Caroline Barnes
Best Lead Actor in a Play - Evan Belsky
Best Play