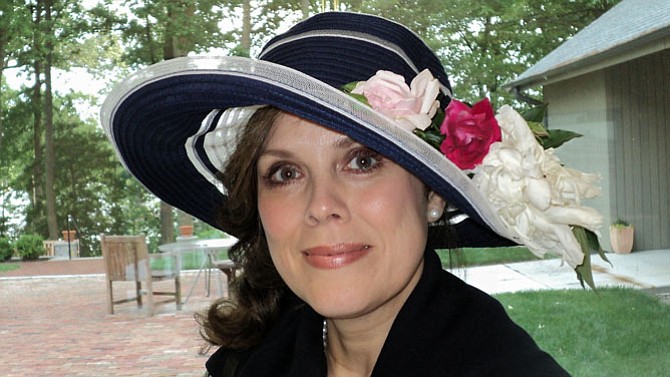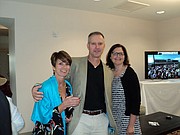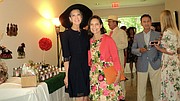 Supporters of Simple Changes Therapeutic Riding Center gathered on May 6 for the Annual Simple Changes Kentucky Derby Party fundraiser event at George Mason University School for Conflict Analysis and Resolution's Point of View, in Lorton on Belmont Bay. Everyone received a raffle ticket, picked a horse, tried to choose the top winners of the Kentucky Derby to be entered into the drawing for a chance to win a prize, and placed bids on their favorite silent auction items.
The guests enjoyed hors d'oeuvres, wine, beer, and mint juleps before dining from the gourmet dinner buffet during the 143rd Kentucky Derby horse race show, which was broadcast on several television screens during the event. The raffle winners were called while guests perused the dessert table and checked on their bids at the silent auction.
To top off the evening, women wearing their Kentucky Derby Day hats participated in a Derby hat contest. Everyone applauded and cheered for the hat they liked most. Barbara Rizer and Elmyra Kearns wore the top two favorite Derby Day hats, and the best hat prize went to Kearns, who received the loudest cheers and applause, after Lynwood Gorham declared, "This is for the tie-breaker, everybody!"

Operating out of the Stables at Meadowood on the Bureau of Land Management's 800-acre Mason Neck property, Simple Changes is a non profit organization that provides equine assisted activities to individuals with disabilities. Clients range in age from 2 years old to over 60 and have challenges including autism, cerebral palsy, epilepsy, Down syndrome, developmental delay and stroke. As a 501c3 organization, Simple Changes depends on donations to offset the cost of services to participants.
Contact Simple Changes at 703-402-3613 or simplechanges@hotmail.com if interested in receiving services. To volunteer or donate funds to sponsor a horse or rider, more information can be found at www.simplechanges.org.